Email Scams Continue to Plague Lawyers
As you likely know from your own Inbox or Junk Mail folder, scammers continue to target lawyers with a variety of fraudulent check scams. Lawyers Mutual has recently received several reports from law firms who have fallen victim to these schemes.
Remember these two important precautions to avoid email fraud:
Be wary of email requests from new clients, especially clients who are located overseas. Keep in mind the potential red flags and tips that have been discussed in prior Lawyers Mutual articles. (here and here)
Just because funds are "available" does not mean that the money should be disbursed. Typically, when a lawyer presents a check to his or her bank, the bank will "provisionally credit" the amount and allow the customer to use the funds. If the payor bank later refuses payment on a fraudulent check, the lawyer's bank can issue a "charge-back" on its customer's account. Deposit agreements often obligate the customer to reimburse the bank for any fraudulent check advances, shifting the loss to the lawyer. Attempting to verify the validity of the check with the bank does not provide sufficient protection because funds can still be pulled back from the lawyer's account in the event of a fraud. The only way to be certain that the transaction is legitimate is to wait for the final (irrevocable) settlement of funds from the payor bank.
View this video to see Laura discuss six red flags to avoid being scammed.
Additional resources relating to counterfeit check email scams can be found at:
Laura Loyek joined Lawyers Mutual as claims counsel in 2009 and her focus areas are real estate and litigation. She is an active member of the North Carolina Association of Women Attorneys and the Real Property Section of the NCBA. Contact Laura at 800.662.8843 or laura@lawyersmutualnc.com.
About the Author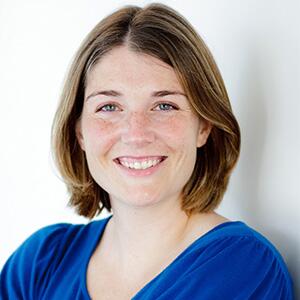 Laura Loyek
Laura Loyek is a claims attorney with Lawyers Mutual, focusing in the areas of real estate, litigation, appellate law, and bankruptcy.  Prior to joining Lawyers Mutual in 2009, Laura practiced for six years in the areas of complex commercial litigation and land use/zoning.  Laura received her J.D. from Harvard Law School and her undergraduate degree from Wake Forest University.  She is an active member of the North Carolina Association of Women Attorneys and the Real Property Section of the North Carolina Bar Association. 
Read More by Laura >