Is This For Real? – Email Scams and Client Confidentiality
In the past few years, Lawyers Mutual has published several articles and alerts regarding email scams.  Typically, these scams involve an unsolicited email from a foreign client seeking the lawyer's help with the collection of a large debt.  If the attorney accepts the representation, a check will quickly arrive from the debtor.  The scam succeeds when the attorney deposits the funds into his trust account and wires payment to the "client" before the bank determines that the check is counterfeit.
In some cases, these scams are easy to spot because the message is generically addressed ("Good day Sir/Madame" or "Dear Attorney"), because the wording is awkward and contains numerous misspellings, or because a quick online search reveals that other lawyers around the country have received the same request.  Other emails scams are much more sophisticated and can be difficult to identify.  The email exchange may begin with an introduction from an out-of-state lawyer, or the message may present one or two red-flags but appear legitimate in other respects. 
Where it is unclear whether an email is a legitimate request for services or an email scam, it may be helpful to seek input from other lawyers or from Lawyers Mutual.  However, sharing an email can raise questions regarding an attorney's duty of confidentiality to a prospective client. 
The North Carolina State Bar has not directly addressed the question of client confidentiality in connection with email fraud.  The discussion below is intended to provide some general principles to guide attorneys in navigating this issue.  If you are uncertain about confidentiality obligations in a particular case, Lawyers Mutual recommends that you contact the State Bar for assistance.
If the matter is clearly fraudulent –
In those situations where an attorney knows with certainty that a message is an email scam, the duties of confidentiality imposed by Rules of Professional Conduct 1.6 (Confidentiality of Information) and 1.18 (Duties to Prospective Clients) likely do not apply.  The person contacting the lawyer has no intention of creating a real attorney-client relationship and is only interested in perpetuating a fraud on the lawyer.  As a result, this person is not an actual client or prospective client. 
Applying this reasoning, other jurisdictions have concluded that an email scam does not create an attorney-client relationship.  See, e.g., Nev. Rules Prof. Conduct, rule 1.18(e) ("A person who communicates information to a lawyer . . . for purposes which do not include a good faith intention to retain the lawyer in the subject matter of the consultation, is not a 'prospective client' within the meaning of this Rule."); Bradford & Bradford, P.A. v. Attorneys Liab. Protection Soc., Inc., 2010 WL 4225907 (D.S.C. Oct. 20, 2010) (finding no attorney-client relationship where the scammer did not seek the attorney's assistance "with a view to employing him professionally" but instead communicated "solely for the purpose of perpetuating a fraud.").
It is important to remember that these arguments apply only where it is clear that the email is part of a fraudulent scheme.  If there is any question as to whether the email is legitimate, the attorney should exercise caution and not rely on the absence of an attorney-client relationship.
If the only contact with the prospective client is an unsolicited email –
Comment [2] to Rule 1.18 (Duties to a Prospective Client) states:
Not all persons who communicate information to a lawyer are entitled to protection under this Rule.  A person who communicates information unilaterally to a lawyer, without any reasonable expectation that the lawyer is willing to discuss the possibility of forming a client-lawyer relationship, is not a "prospective client" within the meaning of paragraph (a).
The vast majority of inquiries Lawyers Mutual receives regarding email scams involve a single, unsolicited email.  These messages would seem to fall squarely within the scope of Comment [2].  A person who sends an email into cyberspace, addressed to an attorney with whom he has never spoken, has no reasonable expectation that the lawyer will agree to form an attorney-client relationship.  Under these circumstances, it should be permissible for the attorney to share the message with Lawyers Mutual or another attorney to assess its legitimacy. 
If an attorney takes further action after receiving an initial email request – such as following up for additional information or contacting the sender by phone – Comment [2] would no longer apply.
If the attorney is uncertain whether the matter is a scam –
The most difficult ethical situation arises when an attorney has engaged in some communications with the prospective client and only suspects (but is not certain) that the matter is a scam.  Here, the attorney arguably has a legitimate interest in seeking outside assistance to avoid becoming the victim of fraud.  The lawyer's objective in disclosing the email is to make sure she is complying with legal and ethical obligations.  If the attorney proceeds with the matter and the scam succeeds, the result will likely be a significant deficit in the attorney's trust account.  This adversely impacts the attorney's other clients and presents serious legal and ethical problems. 
Rule 1.6(a) states that a disclosure of information may be "impliedly authorized in order to carry out the representation" and Rule 1.6(b)(5) allows a lawyer to reveal information to the extent necessary "to secure legal advice about the lawyer's compliance with these Rules."  Comment [10] to Rule 1.6 further addresses these provisions:
A lawyer's confidentiality obligations do not preclude a lawyer from securing confidential legal advice about the lawyer's personal responsibility to comply with these Rules.  In most situations, disclosing information to secure such advice will be implied authorized for the lawyer to carry out the representation.  Even when the disclosure is not impliedly authorized, paragraph (b)(5) permits such disclosure because of the importance of a lawyer's compliance with the Rules of Professional Conduct.
If a lawyer discloses a communication based on these provisions, it is important to note that the disclosure should be limited to only that information the lawyer reasonably believes is necessary to accomplish the attorney's objectives.  An attorney should carefully consider what information needs to be revealed in order to assess whether the matter is a fraud.
 Subject to the above confidentiality considerations, if you believe you may be the target of an email scam, Lawyers Mutual is happy to assist you in evaluating the matter.  We are monitoring the scams received by other North Carolina lawyers.  Our claims attorneys can talk with you about common red flags that may indicate a scam and provide other information, such as follow-up questions for the client, that can help you determine if the matter is legitimate or fraudulent.
A special thank you to Deanna Brocker of The Brocker Law Firm for reviewing this article. She served as an Assistant Ethics Counsel for the N.C. State Bar for over 10 years, providing advice to attorneys throughout the state.
Laura Loyek joined Lawyers Mutual as claims counsel in 2009. Her focus areas are real estate and litigation. She previously worked for the law firms of Smith Moore and K&L Gates. Laura graduated summa cum laude from Wake Forest University and cum laude from Harvard Law School. She is an active member of Triangle Commercial Real Estate Women.
About the Author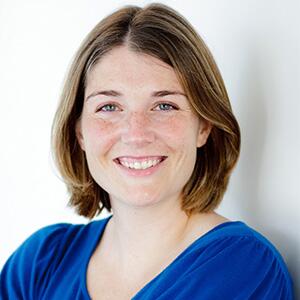 Laura Loyek
Laura Loyek is a claims attorney with Lawyers Mutual, focusing in the areas of real estate, litigation, appellate law, and bankruptcy.  Prior to joining Lawyers Mutual in 2009, Laura practiced for six years in the areas of complex commercial litigation and land use/zoning.  Laura received her J.D. from Harvard Law School and her undergraduate degree from Wake Forest University.  She is an active member of the North Carolina Association of Women Attorneys and the Real Property Section of the North Carolina Bar Association. 
Read More by Laura >