Have no fear our Social Media Toolkit is Here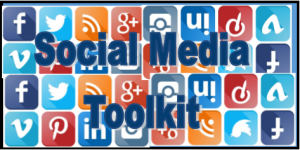 Congratulations! You have finally decided to join millions of others in the social media world. It can be scary and a bit overwhelming at first, but have no fear, we are here to help. There are so many social media sites to choose from: LinkedIn, Twitter, Facebook, Instagram, Snapchat and Periscope. Don't feel as though you have to create a profile for every site.
We have provided a Social Media Toolkit that offers step-by-step instructions on how to set up your account for LinkedIn, Twitter and monitor the insights for your firm's Facebook page.
LinkedIn is a professional networking site that gives you the opportunity to display an online resume. LinkedIn has lots of great features including: groups, job searching and posting as well as a platform that lets you publish blogs and articles. Our social media toolkit will walk you through everything from setting up your account to completing your personal profile.
The second section of our toolkit explores Twitter. Twitter is a great marketing tool and allows you to engage in conversations with clients and colleagues. Our toolkit provides you with a glossary of terms to help you better navigate "Twitterland." Do you want to know how to customize your background? Find people on Twitter or maybe even block another user? We have you covered.
Our social media toolkit also shows you how to track your social media analytics. If you are having trouble trying to navigate your social media, check out our social media toolkit. We hope that you'll find this information helpful as you prepare to step into the world of social media.
Our website provides a wealth of resources to help you succeed at building and maintaining your social media presence. For more help be sure to check out our lending library and social media blog posts.