There's no Place Like Home: Celebrating the Retirement of Sharon Frost
"Growing up my dream was to be a teacher," says Sharon Frost who graduated from UNCW with a BA in Spanish. Frost pursued her dreams of being an educator in Rocky Point, N.C. where she taught Spanish and English. After some years as a teacher, Sharon decided to explore other careers.
In 1990, Frost went to school to become a paralegal. After an internship with a solo practitioner she started her career with Lawyers Mutual on October 14, 1991.
"After my interview, I remember telling my husband and my parents that Lawyers Mutual would be a great company to work for and retire from," recalls Sharon when asked about what attracted her to Lawyers Mutual. It turns out she was right. After 25 years of service, Sharon Frost is bidding farewell to her Lawyers Mutual family and heading back home to Wilmington, N.C.
We had a chance to chat with Sharon about her time with Lawyers Mutual and her preparation for the next chapter in her life.
LM: What will you miss the most about working at Lawyers Mutual? 
I will most definitely miss the people at Lawyers Mutual.  I have made some really good friends and I hope our friendships with continue once I move away.
LM: What lessons learned while with Lawyers Mutual will you carry with you?
I have learned no one is perfect, we all make mistakes and have to own up to them.  We are all human.
LM: A large part of the company's culture is community service. Can you tell us about some of the community service projects that you've been involved in both in and out of the office?
 I am a member of a philanthropic sorority whose primary focus is St. Jude's Children Research Hospital.  My chapter and the State of North Carolina have worked radiothons, mathathons, walks, volunteered at the Dream Home and various other ways to help raise money for the hospital. I have met several patients and their families while attending conventions and volunteering at walks.  When I hear and see what the child and their family endure, it makes me want to do more or as much as I can to help the hospital.  
I also began as a volunteer with the Carolina Hurricanes which eventually turned into a paid position.  I help to welcome fans at the entrance and distribute promotional items.  I have volunteered with the Caniac Carnival during the summer and prior to the beginning of hockey season. 
As part of group volunteer events with Lawyers Mutual, I have helped at the North Carolina Food Bank. 
LM: Can you tell us a little bit about how your job has evolved over the years?
I have found that no two days are the same.  I never know what task or jobs I will do on any day whether working on a malpractice claim with an insured or helping a claims attorney prepare for a CLE presentation. The collaborative effort by everyone is certainly one of the reasons why Lawyers Mutual is celebrating 40 years of service. Working in the Claims Department you learn to be very flexible.   
I have worked in the Claims Department for most of my tenure.  For two years, I worked with the President of the Company.  During various times I have helped other departments.  I also enjoy assisting Client Services through working with the Lending Library.
My job in the Claims Department has changed as we moved to a paperless system.  The paperless system has been a positive development, allowing our claims attorneys more efficiencies and the ability to work remotely.
LM: What is one of your fondest memories of your time with Lawyers Mutual?
When I first began working at Lawyers Mutual there was a sense of family.  I think on my second or third day there was a baby shower.  I remember how there were five of us who ate lunch together every day and how we would sit around a small dining table and have lunch. 
When the office was located on Annapolis Drive, a coworker and I would sometimes walk during lunch on Wade Avenue.  It was a great place to walk, with the trees and flowers, and the beautiful architecture of the homes. 
LM:  What are you looking forward to the most about retirement?
I am looking forward to having more time to volunteer and going back home to Wilmington.  I have plans to read more, take a lot more walks and not get up at 6:00 a.m. Monday through Friday. 
LM: What are your retirement plans? 
My husband and I have purchased a home and are moving to Wilmington.  I grew up in Wilmington and have always wanted to move back home.  For me there is something about being near the water that I find relaxing.  I hope to volunteer or work part-time once we get settled.  I do hope we can travel a little more.  My dream is to go to Paris.  
 As I wrapped up my interview with Sharon, I was reminded of a quote I once read by Sandy Gingras that says, "At the beach, life is different. Time doesn't move hour to hour but mood to moment. We live by the currents, plan by the tides and follow the sun." Our best wishes to Sharon as she starts this new chapter of her life. We hear that life is better at the beach, but this good-bye is definitely bittersweet.
Happy Retirement Sharon!
About the Author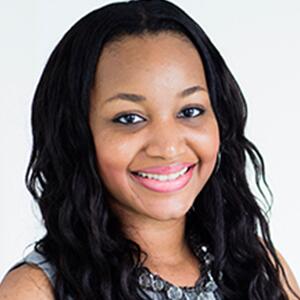 Monisha Parker
Monisha Parker previously served as the the Marketing Coordinator for Lawyers Mutual. Monisha connected Lawyers Mutual with our insureds and the legal community through the use of social media.

Read More by Monisha >