The Importance of Pro Bono Work
Did you know that October is National Pro Bono Month? North Carolina Rule of Professional Conduct 6.1 provides that every lawyer has a professional responsibility to provide legal services to those unable to pay. For many attorneys, pro bono work gives them a great sense of fulfillment. For Heather Culp, Mecklenburg County Bar President and Lawyers Mutual Charlotte Community board member, pro bono work is a very important part of her job. We had a chance to learn more about the pro bono work Heather is doing in Mecklenburg County and why it's so important for attorneys to participate in pro bono work.
LM: I recently read an article in which you explained the unique meaning behind the "FIND THE SILVER LINING" engraved pendant that you often wear and its connection to your profession. Can you share that with us? 
HC: I often wear a necklace with a pendant inscribed "FIND THE SILVER LINING." I like it because it reminds me that there are lessons and opportunities in my own mistakes and hardships. It also reminds me that part of my job as an attorney is to give my clients hope and encouragement during challenging times, and that in so doing, I can be a silver lining.
LM: What is it that you enjoy the most about pro bono work?
HC: Since 2010, in addition to representing paying clients, I have served as a volunteer attorney for the Charlotte Center for Legal Advocacy (formerly known as Legal Services of Southern Piedmont and currently celebrating its 50th anniversary), representing the indigent on a pro bono basis. I've also accepted volunteer referrals from Legal Aid of North Carolina (LANC), and at any given time have a few pro bono clients who come in to my office seeking legal help but cannot afford representation. When the work is done, our pro bono clients thank me and my team with notes so kind and sincere that they make us feel like superheroes. They give my team pictures drawn by their children, produce from their gardens and flowers from the grocery store.
LM: Why is it so important, especially in Mecklenburg County for attorneys to get involved in pro bono work?
HC: Approximately one-third of Mecklenburg County residents are financially eligible for free legal assistance in civil cases. North Carolina's 2017-19 state budget repeals the Access to Civil Justice Act and eliminates about $1.7 million in funding for North Carolina nonprofit legal services organizations, funds that had been paid from court filing fees. These agencies, and the clients they serve, urgently need our help.
LM: Can you tell us a little bit about the free legal answers website and where lawyers can go to learn more?
HC: freelegalanswers.org, an American Bar Association backed website that allows attorneys to earn pro bono credit for anonymously answering civil legal questions posted online by community members who qualify for legal services. The MCB is the first and only metropolitan bar in the United States participating in this online pro bono effort.
For more information, attorneys can visit: https://nc.freelegalanswers.org/AttorneyFAQ
LM: What are some other ways lawyers can get involved in pro bono work?
HC: There are several ways to fulfill this professional responsibility, which include:
Accepting a pro bono referral from the Mecklenburg County Bar.
Volunteering with Mecklenburg County's pro bono agencies, such as Charlotte Center for Legal Advocacy, Council for Children's Rights, International House, Latin American Coalition, LANC, and Safe Alliance's Legal Representation Program.
Supporting pro bono agencies' missions by donating funds (no donation is too small—or too big!)
Making in-kind donations through the agencies' Amazon wish lists. Go to https://sharecharlotte.org/search/giveshop to donate items from Amazon wish lists posted by Charlotte Center for Legal Advocacy, Council for Children's Rights, International House and Safe Alliance.
LM: Can you give us a little information about the annual Pro Bono Awards coming up in Charlotte this month?
HC: Every October, Council for Children's Rights (CFRC), Legal Aid of North Carolina (LANC) and Charlotte Center for Legal Advocacy (CCLA, formerly Legal Services of Southern Piedmont) host the Pro Bono Awards to honor those in Charlotte's legal community who have taken their responsibilities as attorneys and advocates far beyond their professional obligation to volunteer.
This year's sixth annual event will be held at 5:30 p.m. Tuesday, Oct. 24, at the Mint Museum Uptown during Pro Bono Celebration Week, celebrating a year's worth of free legal support provided to more than 2,000 children, families and individuals in critical need of assistance in our community by more than 650 pro bono attorneys and advocates.
This is a great opportunity to thank the honorees for their pro bono service and to catch up with some of the best lawyers in our Bar.
To attend or learn more about the Pro Bono Awards, contact Nancy Mulholland at 704-943-9479 or nancy@cfcrights.org
LM: Is there anything you would like to add?
HC: Please join me in providing assistance to those in need. We all have the power to create silver linings for the underprivileged in our community.
About the Author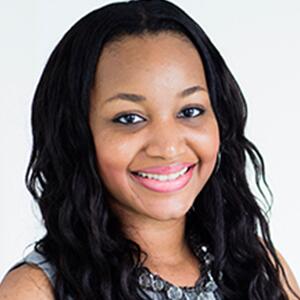 Monisha Parker
Monisha Parker previously served as the the Marketing Coordinator for Lawyers Mutual. Monisha connected Lawyers Mutual with our insureds and the legal community through the use of social media.

Read More by Monisha >