Taking the Plunge
No more boss.  No more set hours.  No more competition among co-workers.  You are free!
 You have made the decision to form your own law firm, be your own boss, and set your own goals and requirements.  In doing so you have embarked on what may be at the same time the most exciting and the most challenging time in your career – whether you are a seasoned attorney or fresh out of law school.
 For you, the benefits of doing so are probably what drove you to dive in on your own or with a small group of people.  However, have you made a checklist of things to consider, such as:
Attorneys

– will you be a solo firm, or a partnership, etc.?

Office space

– consider rent vs. own, home office vs. business complex, sharing space with others vs. your own space, and whether you have enough space for offices/storage/meetings/copy room/etc.

Banking

– how may trust accounts will you need?  How many operating accounts?  Who will have access?  Who will reconcile?

Employees

– will you have any?  Will you plan to expand?  Will you take on summer associates?

Benefits

– which ones will you offer?  Will you contribute to these for your employees?

Insurance

– professional liability, worker's compensation, business owners, business interruption, structural damage, disability, auto, health, life, etc.  If there is a risk, there is likely insurance for it – it is important to talk with someone knowledgeable who can explain the options and help you consider what needs to be in place immediately and what can wait. Remember, Lawyers Mutual's subsidiary company, Lawyers Insurance Agency, can meet any of your insurance needs.
 Next, remember to come up for air.  Just like if you stay underwater too long, if you do not separate yourself from your work from time to time, you will drown.  Be sure to make time for family and friends, block out times in your appointments calendar if necessary.  Most likely your friends and family have helped you make the decision, provided moral or financial support or sacrifice, and continue to help you along in your journey.  Make time for them – and no, updating your status or making a comment on Facebook does not count!
Also make time for yourself.  Just like SCUBA divers must rest on the surface after a dive to prevent bubbles from forming in their blood, you must have time to rest and relax in order to stay sharp, personable, and prevent stress bubbles from forming inside you.  If you do so, you will be happier personally, which will spill over into your professional life leading to more productivity, more referrals, and a more successful practice.
Be sure to take a look at our new and improved Opening a Law Firm Toolkit for tips, traps, and forms that may aid you in this new journey!
 Patrick Brown joined Lawyers Mutual in 2011 as its Relationship Manager after several years in private practice in Raleigh, NC. Contact Patrick for information regarding professional liability insurance, your insurance policy, or risk management advice and resources at 800.662.8843 or patrick@lawyersmutualnc.com.
About the Author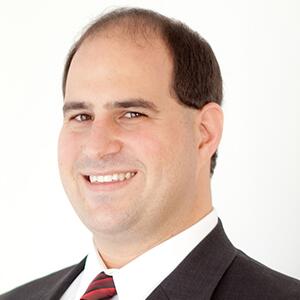 Patrick Brown
Patrick is the Vice President of Enterprise and Operational Risk Management at Lawyers Mutual as well as filling the roles of Corporate Secretary and Director of Information Security. He is an NCSB board certified specialist in Privacy & Information Security Law and has been designated a Fellow of Information Privacy and a Privacy Law Specialist by the IAPP. He is always happy to talk about his collection of tinfoil hats or to discuss risk management advice and resources that you may find helpful - you may reach him at 800.662.8843 or patrick@lawyersmutualnc.com.
Read More by Patrick >