A Visit with John F. Hester
John Hester, a mainstay at Lawyers Mutual for 35 years, is retiring at the end of May. His contributions to the company are countless just like his friendships with the lawyers across the state. John will be missed by his colleagues and by the insureds he so proudly served. We recently took the opportunity to connect with John about his plans for retirement and to reflect on his career.
LM: What attracted you to Lawyers Mutual (LM) and what led you to stay for 35 years?
What I found attractive about working at Lawyers Mutual was the opportunity to work beside and assist the attorneys of our state. By 1985 I had been practicing law for 10 years in both private practice and corporate practice. I enjoyed both and working at Lawyers Mutual allowed me to do both, while working with some of the brightest attorneys of our state.
I remained for 35 years because working at Lawyers Mutual provided me the opportunity to work on something different every day.
LM: What will you miss the most about working at Lawyers Mutual?
I will miss the daily challenges of trying to overcome difficulties experienced by the attorneys of our state. It allowed me to think outside the box and forced me to be creative in seeking solutions for real problems faced by our insured attorneys.
I will also miss the opportunity to share with younger attorneys how their kind of problem was successfully resolved in the past.
LM: Looking back at your career with LM, what lessons did you acquire along the way that you will take with you?
Perhaps the most fundamental lesson learned concerns the adage: "Be slow to criticize and quick to praise." I tried never to criticize any attorney who called looking for assistance.
Also, I learned the life lesson of: "Wait until you know all the facts before making up your mind."
When you are working on a client's problem or some issue in your own life, do not be in a hurry to rush to judgment or make up your mind with less than all the facts.
LM: As we know, a key component of Lawyers Mutual's culture is community. Can you tell us about some of the community service projects that you have been involved in both in and out of the office?
Charlotte Hilton Greene Park: In the early 1980's there was a unique 10-acre parcel of land in my Raleigh neighborhood that had never been clear cut. It occupied both sides of White Oak Road and continued down to Crabtree Creek. The parcel was purchased in an unpublicized sale of the property to a developer, who immediately announced he planned to develop the property into 40 plus home sites.
Working with other lawyers and concerned citizens, we established the "Save the Park" effort and collected $365,000 to purchase the property. We then gave the land to the City of Raleigh in 1984 as a public park with restrictions to prevent the development of any of the property. Through our efforts, the Charlotte Hilton Greene Park is now a reality with many native trees, animals, fish, and birds.
Native American Endowed Scholarship: Ever since my wife Belinda and I were children, growing up in the 1950's and 1960's, we have enjoyed Native American art and culture. We are founding members of the Smithsonian National Museum of the American Indian and have remained active since they began seeking funds to build the museum. We are honored to have our names carved in stone in the building.
Recently, Belinda had the idea to endow a scholarship fund for Native American students at NC State University. This scholarship is in the History Department for students majoring or minoring in History. The first John F. Hester Endowed Scholarship for Native Americans was awarded in 2019.
LM: What is one of your fondest memories of your time with Lawyers Mutual?
That is an exceedingly difficult question when you are trying to consider the last 35 years.
During these last 35 years, my sons were busy growing up, going to school, graduating from the university, and finding the perfect employment for each of them.
I clearly remember a snowy day in 1989 when the schools were closed. My two youngest boys, ages six and eight, were sitting on my office floor coloring and being incredibly quiet, for a change. John Beard, the first president of Lawyers Mutual, walked past my open door, looked at the two young boys coloring and in a loud voice said: "Who the hell are you?"
My son John, now a lawyer in his solo Immigration practice in Raleigh, did not even look up and responded: "Who the hell wants to know?"
Mr. Beard was taken aback by his response and walked away in a huff.
LM: What are your retirement plans?
Belinda made some national travel plans for us, but they are put on hold during this pandemic.
Perhaps it would be more realistic to say that all our retirement plans are being reevaluated and are on hold at this time. It is difficult to complain about this inconvenience when we are staying well while others are sick.
LM: What are you most looking forward to doing in retirement?
Spending more time with Belinda and the four grandchildren is important. Going out to dinner with family and friends is an item near the top of my list. Sleeping later in the mornings is nice. Spending more time at the gym where our membership goes back to 2004.
Maybe some travel after the pandemic is over.
Several of my friends asked me to write an informal history of living in Raleigh over the last 70 years, and my remembrance of stories my parents and grandparents shared with me. (More to come…)
About the Author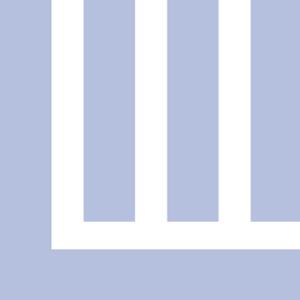 Lawyers Mutual
Lawyers Mutual, founded in 1977, is the first lawyers mutual insurance company in the country and has provided continuous professional liability coverage to North Carolina lawyers for 40 years. Its reputation for leadership, professionalism and commitment to its attorneys sets the standard for other legal malpractice insurance providers. For more information, call 800.662.8843, follow us on Twitter @LawyersMutualNC, connect on our LinkedIn page, like us on Facebook
Read More by Lawyers >