PC Users: A Reminder to Upgrade Windows
If you are a PC user running Windows, you are hopefully using Windows 10.
If you are not, now is a great time to consider upgrading to keep your systems up to date and secure!
Microsoft has two types of support during a product's lifecycle:
Mainstream Support: the product is in warranty, there are updates to fix bugs, design and compatibility updates occur, and security updates occur.
Extended Support: the product is out of warranty and the only updates will be for security purposes. Once this period ends, no further updates (including security fixes) will occur and the product may be vulnerable.
Microsoft ended mainstream support for Windows 8 and 8.1 on January 9, 2018. While the platform is currently under extended support, that will end January 10, 2023.
The end of times for Windows 7 comes even sooner. Mainstream support ended on January 13, 2015, and extended support will end in a few months on January 14, 2020.
Workstations are not the only thing you should be thinking about though.
If your office uses an on-premises server and that is running Windows Server 2012, that product went off mainstream support last year, and extended support will end October 10, 2023.
For Exchange Server 2010 and Windows Server 2008 and 2008r2, they are already past their mainstream support date and extended support will end on January 14, 2020.
For more information on end of life schedules for Microsoft products, you may visit their site: https://support.microsoft.com/en-us/lifecycle/search.
[This article was first printed as a blogpost in April 2019. Due to the pending end of extended support deadline for Windows 7 users, we are reprinting to highlight this important date.]
About the Author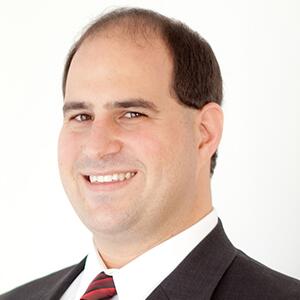 Patrick Brown
Patrick is the Vice President of Enterprise and Operational Risk Management at Lawyers Mutual as well as filling the roles of Corporate Secretary and Director of Information Security. He is an NCSB board certified specialist in Privacy & Information Security Law and has been designated a Fellow of Information Privacy and a Privacy Law Specialist by the IAPP. He is always happy to talk about his collection of tinfoil hats or to discuss risk management advice and resources that you may find helpful - you may reach him at 800.662.8843 or patrick@lawyersmutualnc.com.
Read More by Patrick >