New Year, New Rules
The new year dawned with the hope and promise of a new beginning, along with a resolution to exercise more.  If you are anything like me, your new year's resolutions are already in danger of fading to a mere historical curiosity.
One resolution you can make and check off the list this week is to review any new or newly effective rules where you currently practice.
For instance, did you know that in Mecklenburg County your suit could be dismissed if you do not include your email address and state bar number on the pleading?  Local Rules 1.6 (District Court) and 2.1 (Superior Court) provide:
"All pleadings filed with the Court by an attorney shall indicate the name, Bar number, firm, address, telephone number, facsimile number, and email address of the signer. All pleadings filed by self-represented parties shall indicate the name, address, telephone number and email address of the signer." (Quoted from District Court Rule 1.6, Superior Court Rule 2.1 contains similar language but should be reviewed as well.)
Did you start with a new firm in the new year?  If so, it is worth checking in with your local Clerk of Court's office to ensure your contact information has been updated in VCAP and in the NC Court's internal CaseWise system.  If not, notices may be sent to your old address and you could miss valuable communications from the Court.
In a decision issued earlier this year, we are reminded of a potential litigation trap. Do you have a potential uninsured motorist claim?  The Court of Appeals followed their prior cases holding the UM carrier must be actually served before the Statute of Limitations period expires, not merely have a summons issued in time – while also calling on the NC Supreme Court and/or Legislature to resolve the apparent inconsistency between this and other service of process rules.  Powell v. Kent, ___ N.C. App. ___ (Jan. 16, 2018).
Do not forget that the Power of Attorney laws changed January 1st – see our prior article and alert.
It is not a new rule, but the grace period for completing the Trust Accounting CLE under Rule 1.15-2 expires with the close of the 2017 CLE compliance period. If you have not already completed this requirement, please do so quickly.
There were 20 new laws that became effective 1/1/2018 – some of which impact practice areas such as employment law, business law, estates/trusts/wills, and criminal law to name a few.
Know of a recent rule change where you practice?  Let us know, and we will create a blog post of your useful tips so all NC attorneys can practice a little safer.
This is a great time of year to resolve to brush up on rules and rulings to ensure you are on track for a great 2018! 
Maybe I will dust off that treadmill after all.  Maybe after I finish up this one last thing….
About the Author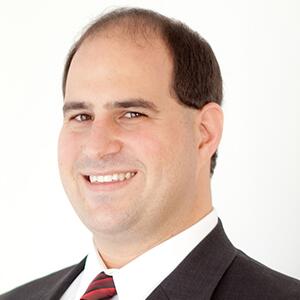 Patrick Brown
Patrick is the Vice President of Enterprise and Operational Risk Management at Lawyers Mutual as well as filling the roles of Corporate Secretary and Director of Information Security. He is an NCSB board certified specialist in Privacy & Information Security Law and has been designated a Fellow of Information Privacy and a Privacy Law Specialist by the IAPP. He is always happy to talk about his collection of tinfoil hats or to discuss risk management advice and resources that you may find helpful - you may reach him at 800.662.8843 or patrick@lawyersmutualnc.com.
Read More by Patrick >