Lawyers Mutual Welcomes Quax-Shawn Bryce Wembley (Quay) as a Summer Intern.
Lawyers Mutual is pleased to welcome Quax-Shawn Bryce Wembley (Quay), a 1L at NC Central School of Law, as a summer intern. Lawyers Mutual engaged the North Carolina Bar Association's Minorities in the Profession (MIP) Summer Associate Program to hire one of the state's brightest minority law students. Lawyers Mutual is committed to investing in the future of the profession and partnering with the MIP Committee has been an idea pathway for many years.
Quay Wembley joins the team at Lawyers Mutual for six weeks, working remotely for the time being. Summer interns work closely with claims attorneys and obtain experience conducting research, drafting documents, and attending mediations. Quay also plans to attend virtual programs with various legal organizations to gain new insight on the law and to network. As a company that places value of meaningful relationships, Lawyer Mutual helps summer interns make connections in the legal community that will benefit them as they continue their education and transition into practice.
"Engaging the NCBA Minorities in the Profession Summer Program allows Lawyers Mutual to support the legal community by providing a practical learning experience for an enterprising first year law student. We are delighted to welcome Quay to the Lawyers Mutual team for the summer and to expose him to complex legal matters and valuable networking opportunities using online platforms. Quay is a motivated law student who is fully immersed in technology so he can easily adjust to our remote work environment. He represents the bright future of the profession -- someone who will thrive in the legal community by utilizing technology to advance the delivery of legal services," says Director of Client Services Julie Beavers.
About the Minorities in the Profession Committee
The Minorities in the Profession Committee (MIP) is a committee of the North Carolina Bar Association (NCBA) dedicated to promoting an increased presence of minorities in the legal profession; the ongoing education of minorities in the legal profession; the betterment of life for those minorities in the legal profession; providing the public with quality information regarding issues of concern to minority lawyers; and educating the public about the contributions of North Carolina's minority lawyers.
About Quay
Quay just completed his 1L year at North Carolina Central School of Law in Durham, NC. He earned a Bachelor of Science in Political Science from East Carolina University where he received the Chancellor's Student Leadership award. Quay is a natural "servant leader" which is underscored by his years of mentoring fellow students on leadership and community as well as tutoring and guiding youth on the importance of higher education.
About the Author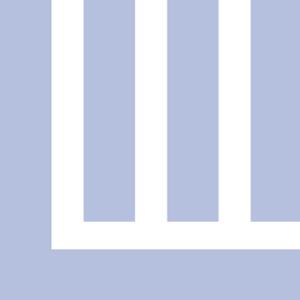 Lawyers Mutual
Lawyers Mutual, founded in 1977, is the first lawyers mutual insurance company in the country and has provided continuous professional liability coverage to North Carolina lawyers for 40 years. Its reputation for leadership, professionalism and commitment to its attorneys sets the standard for other legal malpractice insurance providers. For more information, call 800.662.8843, follow us on Twitter @LawyersMutualNC, connect on our LinkedIn page, like us on Facebook
Read More by Lawyers >