Lawyers Mutual Interview: Lisa Sheppard, Executive Director of the Chief Justice Commission on Professionalism
Lisa Sheppard has been appointed as the new Executive Director of the Chief Justice's Commission on Professionalism (CJCP). Sheppard succeeded Melvin F. Wright Jr., who retired from the position after 19 years.
Sheppard graduated cum laude from Duke University in 1983 and received her juris doctor (J.D.) from Emory University School of Law in Atlanta in 1986, and an L.L.M. in International and Comparative Law from the Institute for European Studies at Vrije Universitiet of Brussel in Brussels, Belgium in 1987. Prior to accepting this role Sheppard served as Vice President at Bank of America in Charlotte. She has devoted much of her 30-year legal career to banking and finance, handling both litigation and transactional matters.
Sheppard has dedicated a lot of her time to promoting professionalism through her work as the Chair of the North Carolina Bar Association's Professionalism Committee since 2013, and was appointed by Chief Justice Martin to serve as a commissioner on the N.C. Commission on the Administration of Law and Justice (NCCALJ).
We had a chance to talk to Sheppard about her new role and what's in store for the CJCP in the upcoming year.
LM: Not only does 2018 mark 20 years for the CJCP, but it has been dubbed "The Year of Professionalism" in recognition of the commission. Are there any special projects in the works to commemorate this milestone?
LS: Thank you so much for this opportunity to share with you the exciting plans the CJCP has to celebrate its upcoming anniversary!  The first thing that you will notice this year is the re-designed CJCP logo, with a flag indicating the 20th anniversary.   We are distributing posters to each county courthouse and placing banners at the NC Supreme Court, the Court of Appeals, the NC State Bar and the NC Bar Association, with our new logo, announcing the Chief Justice's Proclamation and our calendar of events.  The Chief Justice's Proclamation of 2018 as "The Year of Professionalism" is the first of a series of monthly events that the CJCP will be highlighting throughout 2018 in celebration of the 20th anniversary.  Details of these events are available on the CJCP website, www.nccourts.org/NCCJCP.
Of special note, the CJCP will be offering free lunch and CLE programs to local Bar Associations in conjunction with the special sessions of the North Carolina Supreme Court, to be held at historic courthouses in the spring and fall of this year.  As part of the programming for these events, we will screen videos that we have produced detailing the CJCP's history and its vision for the future.
We will also inaugurate a new Law School Ambassador Program this year, in collaboration with North Carolina's 6 law schools. This program will offer a third year law student from each NC law school the opportunity to participate in the work of the CJCP during their final year of law school.
LM: What is it about the CJCP and its purpose that has led to you being a champion of the cause and ultimately accepting a leadership role in the organization?
LS: The CJCP was founded with the mission of enhancing professionalism among North Carolina lawyers, judges and law students.  In carrying out this charge over the past 20 years, it has become widely known and respected throughout North Carolina thanks to the efforts of my predecessor, Mel Wright. It is a privilege to have the opportunity to build on such an esteemed foundation! 
Moreover, I can think of no better place from which to have a positive impact on the practice of law and, ultimately, the administration of justice for NC citizens.  I love coming to work every day knowing that I will have an opportunity to support and assist the NC legal community.
LM: How has your work with Bank of America, the NCBA and NCCALJ prepared you for your new role?
LS: In addition to providing programming and presentations, the NC legal community looks to the CJCP for guidance on policy initiatives to enhance the profession, such as the Secured Leave Policy, and also with respect to thorny issues involving behavior of lawyers and judges – through the Professional Support Initiative.
I have been fortunate to have had oversight roles at Bank of America which involved many of the same skills needed by the CJCP Executive Director, such as the ability to deeply listen and objectively evaluate and facilitate resolution of situations involving interpersonal conflict.  And, of course, I have been called upon to give presentations and training frequently during my years at the bank, as well.
I also believe that my familiarity with the myriad of issues that implicate professionalism is directly attributable to my service on the NCBA Professionalism Committee and as a commissioner on the NCCALJ.  That knowledge has been a great resource for me, in my initial months as Executive Director.
LM: When it comes to legal education, would you say there should be more of a focus on professionalism?
LS: This is a great question and I believe that, at least in North Carolina, the law schools are very aware of the importance of giving their students a solid grounding in what "professionalism" means, on both a theoretical, as well as a practical, level. So, in my view, the key in legal education is to refine how these principles are communicated so that they continue to effectively resonate with each succeeding class of law students.
LM: Do you feel technology has played a role in how professionalism is defined and what's considered "professional"?
LS: I think that advances in technology have always presented both great opportunity and new challenges and risks to lawyers, vis-vis their duty to clients.  In my lifetime, I have seen the transition from mimeograph machines (in elementary school) to mobile apps!
From my perspective, the best approach is to use and manage these new tools with the same standards of professional conduct that are expected from NC lawyers generally, rather than letting the technology drive the definition of those expectations.  There are certainly new traps for the unwary lawyer-user, so part of that expectation for lawyers, as embodied in RPC 1.1 Competence, comment 8, is to understand how the technology works and to manage the impact is has their practice and their responsibilities to their clients, such as protecting client confidences. 
In sum, I believe that what is considered "professional" conduct has not changed, only the means by which lawyers conduct the practice of law has expanded, due to technology innovations.
 LM: How do you personally define professionalism and why is it such an important topic?
LS: I like the Merriam-Webster definition of "professionalism" as the conduct, aims or qualities that characterize or mark a profession or a professional person; the skill, good judgment and polite behavior that is expected from a person who is trained to do a job well.  In short, how we practice law.
If you look carefully, you will notice that the new CJCP logo and materials now include the following: "Esse Quam Videri – to be rather than to seem", which is the North Carolina state motto. I have incorporated this motto as part of the CJCP brand in order to succinctly remind NC lawyers, judges and law students that they are expected to behave in a professional manner in all aspects of their lives and that professional behavior should be a habit for them, rather than merely a superficial facade adopted only when convenient or expedient.
The importance of professionalism is best articulated in the Preamble to the Rules of Professional Conduct, "…Lawyers play a vital role in the preservation of civil society" and are an important force in preserving government under law.  A responsibility of this magnitude warrants continued attention by lawyers in all that they do.
LM: What resources are available for attorneys wishing to learn more about professionalism or to help counsel someone who may be having difficulty?
 LS: There are many resources available that address discrete professionalism-related topics.  A good place to start is the NC State Bar website because it contains the Rules of Professional Conduct, together with interpretive Comments and relevant Formal Ethics Opinions.
The CJCP has assembled a wide range of materials and video programs on all aspects of professionalism which are available on the CJCP website and will soon be available on a dedicated YouTube channel.  In addition, the CJCP offers assistance to NC laws and judges who may benefit from confidential peer counseling or consultation. 
LM: What do you think will be your biggest challenge in keeping professionalism at the front of attorneys' minds?
LS: The practice of law remains difficult and stressful, and today's lawyers face many competing demands on their time.  The contribution to a lawyer's success from maintaining high standards of professionalism accumulate over the long term and the benefits are not always immediately apparent.  Given these facts, my primary challenge as Executive Director of an organization dedicated to promoting professionalism is capturing and keeping the attention of my audiences.  From there, I have to effectively convey the significance of their individual professional conduct on the functioning of our overall system of justice – as well on the success of their personal practice.  I hope to do this by demonstrating the intrinsic nature of professionalism in all that they do, as well as by offering practical ways that every attorney can incorporate professionalism in their daily practice.
How does a local bar begin the process of bringing your professionalism course to their members?
LS: We are always happy to hear from local bars and I hope local bar leaders will call the CJCP and request that we assist them in organizing a presentation in their community – that is all it takes, a telephone call: (919) 890-1455.
What else would you like our readers to know about you?  (an interesting story, favorite hobby, favorite travel spot, little known fact, etc.)
 LS: When I am asked how I became interested in the kinds of activities that are now my job, I often tell the story that in college at Duke I served as the Co-Chair of the Undergraduate Judicial Board, which heard matters involving student misconduct.  I don't recall what precisely motivated me to apply to be on the UJB, but, it is interesting to note that I have been thinking about how to help people who misbehave for most of my life!
About the Author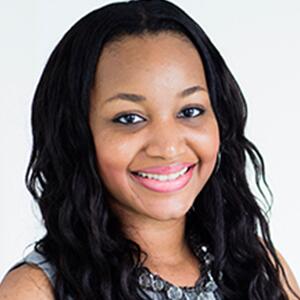 Monisha Parker
Monisha Parker previously served as the the Marketing Coordinator for Lawyers Mutual. Monisha connected Lawyers Mutual with our insureds and the legal community through the use of social media.

Read More by Monisha >