Lawyers Mutual Consulting and Services prepares for the Second Annual Managing Partners Summit
In case you haven't heard, registration is now open for the 2019 Managing Partners Summit! The Managing Partners Summit was designed to promote learning and opportunities for law firm leaders to build more profitable and sustainable law firms.
Last year, leaders from 64 law firms across the state gathered at the North Carolina State Bar headquarters for a day of interactive learning and networking. This year's event promises to be even better, offering insights from leaders and innovators in the legal community. The beautiful NC State Bar Headquarters will once again host this event which takes place on March 12th.
We had a chance to talk with Camille Stell, President of Lawyers Mutual Consulting & Services about the upcoming program and what this year's attendees can expect.
LM: Last year's summit focused on topics such as the future of law, succession planning and business development. What topics will be discussed at this year's program?
CS: Many of us who work in law have plenty of experience in legal, but less business training. One of the benefits of the Summit is to bring in national speakers who are leaders in the business of law. While last year's Summit focused on the future of law and innovation, this year's Summit is focused on the business of law.
LM: One of the highlights from last year's program was the conversation among peers. How is this portion of the program different from last year's format?
CS: Last year, we broke into small groups based on law firm size. Last year's attendees indicated they would have been interested in hearing from a wider audience than just firms of similar size. This year our discussion will include everyone. Also, this year, we are having a professional survey firm to help us gather the firm data in advance of the program and they will be preparing a slide deck sharing survey results. We will begin the peer conversation with survey results and we will provide the survey results afterwards to those registered for the program.
LM: Timothy B. Corcoran, who is a speaker, consultant, author and legal commentator is this year's keynote speaker. Can you tell us a little bit more about him and how you went about selecting this year's keynote?
CS: I've heard Tim speak on multiple occasions. In my opinion, he is great at simplifying complex concepts, reducing the learning curve, and providing actionable take-aways for law firms.
LM: The keynote address will focus on "adapting and thriving in the changing legal marketplace." As President of Lawyers Mutual Consulting and Services (LMCS), part of what you do is help lawyers through various transitions in their legal careers. What would you say are the biggest struggles lawyers face when it comes to adapting to changes in the industry?
CS: None of us love change, that's part of human nature. Also, law is a precedent based field, we tend to like how we have done it in the past. Compensation systems often don't reward change. And finally, deciding what to change and how takes time and effort that lawyers need to spend on client work. Tim will help us see that we share similar challenges and he will offer solutions.
LM: Who is invited to this event?
CS: The feedback from last year's event showed that managing partners of all firm sizes found the program beneficial. Others who attended last year and found benefit included directors of administration, law firm managers, and legal marketing professionals. This year we added discount pricing for bringing multiple members from your firm. You may want to include next generation partners or rainmakers, paralegals who wear multiple hats in your firm, or anyone in your firm interested in the business side of the practice.
LM: How were the topics selected for this year's program?
CS: Last year's attendees shared great ideas on the evaluation for information they would like to see this year. Also, I've had the opportunity to see some great keynote speakers over the years and Tim Corcoran has been on my "wish" list for a while. I'm excited to be able to connect Tim with our NC audience.
LM: What new additions are there to this year's program?
CS: Last year, I handled the survey in-house and this year I'm excited to get some insight from a professional on creating survey questions and the summary report. There is no other place in NC where we are collecting data on NC law firms. I believe the survey has important value and as the Summit grows, the value of the data and survey results will grow.
LM: What do you hope attendees take away from this event?
CS: Our goal for this program is to build a community of legal professionals who share common challenges and potential solutions, build a strong network of referral sources and peer advisors, and introduce NC legal professionals to impactful keynote and other speakers who bring a new prospective or serve as potential business partners for law firms.
LM: Is there anything else about the Managing Partners Summit that I haven't asked that you would like to add?
CS: Take a look at the 2018 Managing Partners Summit Report. This will give you a flavor of the last year's program and inspire you to attend.
About the Author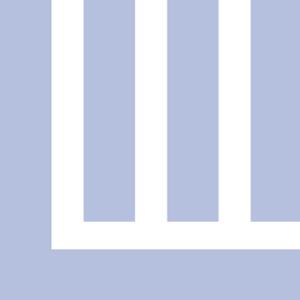 Lawyers Mutual
Lawyers Mutual, founded in 1977, is the first lawyers mutual insurance company in the country and has provided continuous professional liability coverage to North Carolina lawyers for 40 years. Its reputation for leadership, professionalism and commitment to its attorneys sets the standard for other legal malpractice insurance providers. For more information, call 800.662.8843, follow us on Twitter @LawyersMutualNC, connect on our LinkedIn page, like us on Facebook
Read More by Lawyers >