Introducing Lawyers Mutual Consulting & Services
Camille Stell has been a staple in the legal community for over 30 years. She's a connector and an innovator with a genuine concern for people and a desire to see others do well. Camille serves as our Vice President of Client Services but is transitioning into the role of President and CEO of Lawyers Mutual Consulting & Services.
We had an opportunity to learn more about LM Consulting & Services and how a book helped birth her new business venture.
LM: Your reading challenge posts have become very popular on our blog. Tell us how reading Designing Your Life: How to Build a Well-Lived, Joyful Life" by Bill Burnett and Dave Evans encouraged you to move forward with launching your business.
CS: Designing Your Life was one of the first books I read in January 2018. This book describes using design thinking, an approach to creative problem solving, to build your best life. As I read the book, I began to think about my next phase. I've worked with Lawyers Mutual for 16 years of my career, in my current role for 9 years. I love mentoring, coaching legal professionals, and my passion is connecting with people and connecting them to each other.
In March, I sat down with my boss and started a conversation. There were lots of probing questions, opportunity to throw out a variety of ideas and at the end of the first meeting, there was a real interest in exploring a consulting company that Lawyers Mutual would support. This seemed to me to be the best possible outcome of our discussion.
LM: How did this book change your perspective on prioritizing areas in both your professional and personal life?
CS: I believe in the proverb, "if you love your job, you'll never work a day in your life". I've been fortunate to love my work. However, one day, I'm going to retire and enjoy the next stage of my life. This book pushed me to consider the kind of work I want to end my career doing. The book also encouraged me to help others to find passion in their career at every stage, from start to finish.
LM: What are you most excited about when it comes to the launch of LM Consulting & Services?
CS: I get to take collected knowledge from all my past experiences and apply it to helping people I know and new friends I'm going to make.
LM: Why do you feel consulting and coaching are so important for professionals?
CS: We aren't built to survive alone, yet many of us pride ourselves on doing just that, finding success alone. I've always enjoyed the supporting role of coach whether it was coaching lawyers in law firms or coaching my team at Lawyers Mutual. Having someone to brainstorm with, learn from each other and hold each other accountability can be powerful.
LM: What services will be available to clients of the consulting firm?
CS: Business development coaching, succession and transition planning, as well as facilitating law firm retreats or strategic planning sessions. The services side of the business will partner with bar-related insurance companies across the country to offer efficiencies, as well as new education and training opportunities. And finally, working with legal professional associations to reinvent themselves as 21st century entities that provide even more value to their members.
LM: Although you'll be stepping into a new role, you will remain part of the Lawyers Mutual family. How will LM Consulting & Services and Lawyers Mutual continue to work and grow together?
CS: As a Company, we are humbled by the loyalty of our insureds. The lawyers in this state pooled their resources 40 years ago to form Lawyers Mutual. I believe that loyalty will extend to the new venture and I hope to celebrate milestone anniversaries with a whole new group of loyal clients.
LM: What do you hope to accomplish with the launch of this new business?
CS: The legal marketplace has had significant changes in the past decade. It used to be that when my phone rang, lawyers and paralegals were asking practice management questions. Today, the most common question I get from lawyers is how to build a client base. My goal is to help lawyers build sustainable law practices. And at the other end of their career, my goal is to help lawyers as they transition into life after law, by working with individuals and law firms to develop succession plans.
LM: Will consulting services only be available to Lawyers Mutual insureds?
CS: No. These services will be available to lawyers and legal professionals within and without North Carolina. I'm already having some conversations with other bar-related insurance companies about taking some of my coaching and programming on the road!
LM: I understand that LM Consulting & Services will be partnering with Tom Lenfestey of The Law Practice Exchange. Can you tell us a little bit about this partnership?
CS: Tom is the founder and owner of The Law Practice Exchange (LPE), a company Tom built about six years ago. LPE provides broker and transition services between lawyers looking to exit their practices and attorneys looking to expand their practices. Rather than facilitating conversations between law firms who are looking for merger partners, Tom's approach is more like the buy/sell of a medical practice. Tom and I met in the early days of his business formation and I thought his idea was brilliant and would be a great service to our insureds and other attorneys across North Carolina. We partnered on several "buying and selling your law practice" CLE programs. Attendance exceeded our expectations even in the early days and Tom's business is thriving.
My role will be to complement the work Tom is doing by helping lawyers develop a plan for the sell to be a success and to hold everyone accountable in their roles as both seller and buyer.
I will also bring my expertise to law firms who are interested in developing internal transition plans for the healthy transfer of management and leadership responsibilities, as well as client relationships.
LM: Let's take this opportunity to tell our readers about an upcoming program you have planned with Tom.
CS: On November 7, at the Great Wolf Lodge in Concord, LPE and Lawyers Mutual Consulting & Services is offering a workshop "Transferring Ownership of Your Law Firm to the Next Generation". This program is a step-by-step, intensive training and consultant-based approach to develop your succession plan. The workshop will be a small group setting and you will leave with a business valuation and transition plan specific to your law practice. Visit www.lawyersmutualconsulting.com to register.
LM: If you had to give this new chapter of your life a title, what would it be and why?
CS: A throwback to an old 1980's comedy, I'd call this chapter "Camille's Excellent Adventure". I am excited about my new path and the adventure I can help lawyers with as they enter and exit the practice of law.
About the Author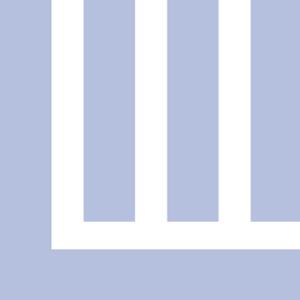 Lawyers Mutual
Lawyers Mutual, founded in 1977, is the first lawyers mutual insurance company in the country and has provided continuous professional liability coverage to North Carolina lawyers for 40 years. Its reputation for leadership, professionalism and commitment to its attorneys sets the standard for other legal malpractice insurance providers. For more information, call 800.662.8843, follow us on Twitter @LawyersMutualNC, connect on our LinkedIn page, like us on Facebook
Read More by Lawyers >