Interview With Afshan Bhatia On How Law Students Are Adjusting To Life And Learning During A Pandemic
We recently chatted with Afshan Bhatia, a 1L at Elon Law, to gain perspective on how law students are adjusting to life and learning during a pandemic. As we know, law school is hard enough in regular times. Let's see how this enterprising law student made the most of a challenging situation.
Q: Looking back on your first trimester, how were your expectations disrupted? How did you adapt your daily routine to embrace remote learning?
A: As a first-generation law student, I went into law school with an open mind knowing that I probably did not have the same background as a lot of students at the school. However, the biggest disruption would have been the lack of human interaction. Adaptability is the name of the game here. COVID-19 testing, zoom malfunctions, audiovisual complications, virtual learning, are all things that I had to adapt to in this environment. Even so, you must set yourself up for success. I don't get up three minutes before my class time, but I get up a few hours before so that I can still get up, get dressed, do my morning routine and handle my caseload for class. Although this is a very difficult time in which to attend law school, adaptability is the key to thriving in an environment in which learning is not conducive.
Q: Prior to law school you worked in the marketing department at Troutman Sanders in Atlanta. How did this experience help you adjust to the demands of law school?
A: Working at Troutman Sanders was such a blessing. My position in the marketing department required me to handle a high-volume amount of work at a fast pace because of sheer numbers of attorneys and projects requiring support. To excel at my job, I had to generate a high level of output while focusing on the details and deadlines. There is no doubt this experience prepared me for law school. I attribute my focused attention and mental training in law school to my professional work experience at Troutman Sanders and undergraduate experience at Emory University.
Q: Given the change to law school operations, how are you handling networking and general engagement with potential employers?
A: Simply put, you must stay engaged. It is so easy to disassociate and disengage when you are working from home because you are constantly working in an environment that is meant for personal time and relaxing. Given the change to law school operations, it is imperative to reach out to people. Do those follow ups. Inquire. It never hurts to ask questions and stay in touch with people. I know reaching out to attorneys can be daunting and intimidating. Still, reach out. It can never hurt. I now have great networking connections because I simply reached out with a short phone call or email.
Q: What is the one piece of advice that helped you navigate challenges and successes in your professional life?
A: "In order to achieve extraordinary results, you have to do extraordinary work." I get my work ethic from my parents and my dad's words ring in my ears anytime I feel like I am slacking off. It's funny how these words are so applicable to law school given the grading curve. It is so easy to get wrapped up in what everyone else is doing, how they are studying, when they are studying, with whom they are studying but the important thing to remember is that you must do what is best for you, plus some more. To be above the curve you must work smart and go the extra mile.
Q: As you begin your next trimester, what are you most looking forward to experiencing? In what ways are you better prepared to manage the demands of law school?
A: I am so excited for this trimester. I am taking criminal law and contract law which is going to be a blast yet challenging. We are currently doing about 95% remote learning which is a difficulty in its own realm, but last trimester really taught me to get in the nitty-gritty details of the law. Staying on the surface level of things is not going to get you anywhere. I found that regularly booking office hours with my professors helps me where I can engage in dialogue and really parse through the details that I need to understand the law at a higher level. My biggest takeaway from last trimester was to keep asking questions no matter how easy you think a certain topic is. Even if you have no prepared questions, go to every office hour meeting and go to every optional meeting to just stay engaged with the material.
Q: Is there anything you would like to share about life as a law student during a pandemic?
Being a first-year law student is hard, very very hard. Life as a law student during a pandemic is unprecedented and an unpaved territory that we are plowing through. We are having to learn the law through modes and mediums that others never had to. Adaptability is the name of the game. The overarching learning lesson in law school thus far has been to stay flexible in order to grow. It's okay if things do not go the way you planned, but it is important to learn from that situation and grow. I know it sounds very philosophical but it's true! This time has taught me to let go and trust the process.
Afshan Bhatia is a 1L at Elon Law School in Greensboro, NC. She can be reached at abhatia2@elon.edu.
About the Author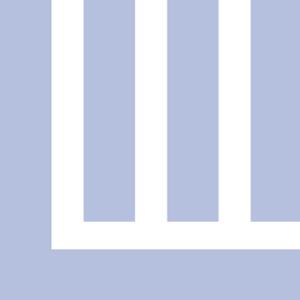 Lawyers Mutual
Lawyers Mutual, founded in 1977, is the first lawyers mutual insurance company in the country and has provided continuous professional liability coverage to North Carolina lawyers for 40 years. Its reputation for leadership, professionalism and commitment to its attorneys sets the standard for other legal malpractice insurance providers. For more information, call 800.662.8843, follow us on Twitter @LawyersMutualNC, connect on our LinkedIn page, like us on Facebook
Read More by Lawyers >