Here's to a Job Well Done
" I wish I had something great to say, some wonderful thing, but the truth is; I was looking for a job, it paid well, had great benefits and it was close to where I lived at the time," laughed Connie Crumpler when asked about what led her to Lawyers Mutual.
So what is it that has led her to stay for 34 years? "It just happened," said Crumpler who says she didn't know she would stay with the company this long. "I really love what I do. I love that Lawyers Mutual has always remained true to its promise to serve the lawyers of North Carolina. I love that the company has really stood by its word and its people. It's really a great company."
Connie is the longest tenured employee at Lawyers Mutual and has been with the company from its early beginnings. She began working in accounting, moved on to office manager and has been the company's claims administrator since 1989, a job she says is her favorite because it encompasses everything she loved about her other jobs with the company.
We sat down to chat with Connie about her time with Lawyers Mutual and her preparation for the next phase in her life.
LM: What will you miss the most about working at Lawyers Mutual?
CC: I have to say first and foremost, the people. I really enjoy the people I work with as well as our insureds and their staff. I'll also miss the mental challenges of learning new things.
LM: What was it about Lawyers Mutual that attracted you to the company?
CC: I heard about the opportunity at Lawyers Mutual through connections I made at Ernst & Young. The job paid well and had great benefits. The office was close to where I lived at the time. John Beard, who hired me often joked that if it ever snowed, I could walk to the office and work.
LM: What lessons have you learned while with Lawyers Mutual will you carry with you?
CC: Patience. I didn't pray for it but I sure got it. Also, I've learned to remember that situations are temporary. Some things are just not worth spending time and emotion stressing—it will pass.
LM: What is one of your fondest memories of your time with Lawyers Mutual?
CC: I would have to say preparing the yellow book with auditors. We would come in on a Saturday in our blue jeans and order pizza. Everyone would take a section to work on and if there was a game on that day, we would take breaks to watch the game. The book has to be done by March 1st every year and one year it snowed. We had to take our book sections with us and spent most of the day calling each other to make sure we were placing everything properly. There are so many great memories of things we have done as a company as well.
LM:  What are you looking forward to the most about retirement?
CC: No alarm clock! I am looking forward to being able to sleep in and being in charge of my own schedule. I am looking forward to having more free time.
LM: What are your retirement plans?
CC: I plan on doing some traveling within the US to visit some friends. I'm also planning on going back to England. I want to go to Switzerland as well, I have never been there. I have a few projects at home that I haven't had a chance to work on.
We ended our chat with taking a trip with Connie down memory lane as she guided me through a photo album she has put together to leave for her colleagues. From company events to hanging out in bathrobes practicing Kung Fu moves, Connie is taking with her some great Lawyers Mutual memories. We join her in celebrating the next chapter in her life, but will certainly miss her smiling face.
Happy Retirement Connie!
About the Author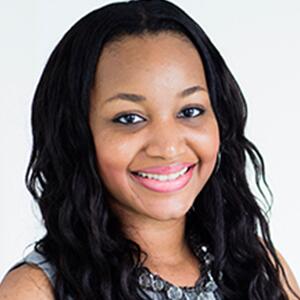 Monisha Parker
Monisha Parker previously served as the the Marketing Coordinator for Lawyers Mutual. Monisha connected Lawyers Mutual with our insureds and the legal community through the use of social media.

Read More by Monisha >