Doing Business With a Client Creates a Conflict of Interest
Corrected October 2, 2012 - We always appreciate feedback to articles. In the September newsletter, we ran an article warning of the dangers of doing business with a client. We had some feedback that perhaps our language wasn't strong enough to discourage lawyers from doing so and that we seemed to offer some wiggle room. We've made some changes to the article and are re-running it below. Thanks for your feedback – keep it coming!
 It is not the simple conflicts of interest that cause malpractice and ethical headaches. It is the more complicated scenarios that are tricky to navigate.
 One problem area that crops up frequently is doing business with a client. Doing business with clients is discouraged and restricted by Rule 1.8 of the Rules of Professional Conduct.        
Every firm should make sure all lawyers understand the Rule 1.8 restrictions on doing business with clients, perhaps by way of a written policy distributed to all lawyers and staff. All employees should be given a copy of the procedure and trained in it. The specific details will depend on the nature and size of your practice.
The policy should define what "doing business" means, and it should clarify what sorts of ownership interests are intended.
The starting point for determining your ethical duties is Rule 1.8 of the Rules of Professional Conduct:
Rule 1.8 Conflict Of Interest: Current Clients: Specific Rules




(a) A lawyer shall not enter into a business transaction with a client or knowingly acquire an ownership, possessory, security or other pecuniary interest directly adverse to a client unless:




(1) the transaction and terms on which the lawyer acquires the interest are fair and reasonable to the client and are fully disclosed and transmitted in writing in a manner that can be reasonably understood by the client;

(2) the client is advised in writing of the desirability of seeking and is given a reasonable opportunity to seek the advice of independent legal counsel on the transaction; and

(3) the client gives informed consent, in a writing signed by the client, to the essential terms of the transaction and the lawyer's role in the transaction, including whether the lawyer is representing the client in the transaction.


(b) A lawyer shall not use information relating to representation of a client to the disadvantage of the client unless the client gives informed consent, except as permitted or required by these Rules.

(c) A lawyer shall not solicit any substantial gift from a client, including a testamentary gift, or prepare on behalf of a client an instrument giving the lawyer or a person related to the lawyer any substantial gift unless the lawyer or other recipient of the gift is related to the client. For purposes of this paragraph, related persons include a spouse, child, grandchild, parent, grandparent or other relative or individual with whom the lawyer or the client maintains a close, familial relationship.

(d) Prior to the conclusion of representation of a client, a lawyer shall not make or negotiate an agreement giving the lawyer literary or media rights to a portrayal or account based in substantial part on information relating to the representation.

(e) A lawyer shall not provide financial assistance to a client in connection with pending or contemplated litigation, except that:




(1) a lawyer may advance court costs and expenses of litigation, the repayment of which may be contingent on the outcome of the matter; and




(2) a lawyer representing an indigent client may pay court costs and expenses of litigation on behalf of the client.




(f) A lawyer shall not accept compensation for representing a client from one other than the client unless:




 (1) the client gives informed consent;

(2) there is no interference with the lawyer's independence of professional judgment or with the client-lawyer relationship; and

(3) information relating to representation of a client is protected as required by Rule 1.6.




 (g) A lawyer who represents two or more clients shall not participate in making an aggregate settlement of the claims of or against the clients, or in a criminal case an aggregated agreement as to guilty or nolo contendere pleas, unless each client gives informed consent, in a writing signed by the client. The lawyer's disclosure shall include the existence and nature of all the claims or pleas involved and of the participation of each person in the settlement.

(h) A lawyer shall not:




 (1) make an agreement prospectively limiting the lawyer's liability to a client for malpractice unless the client is independently represented in making the agreement; or

(2) settle a claim or potential claim for such liability with an unrepresented client or former client unless that person is advised in writing of the desirability of seeking and is given a reasonable opportunity to seek the advice of independent legal counsel in connection therewith.




(i) A lawyer shall not acquire a proprietary interest in the cause of action or subject matter of litigation the lawyer is conducting for a client, except that the lawyer may:




(1) acquire a lien authorized by law to secure the lawyer's fee or expenses, provided the requirements of Rule 1.8(a) are satisfied; and

(2) contract with a client for a reasonable contingent fee in a civil case, except as prohibited by Rule 1.5.




While lawyers are associated in a firm, a prohibition in the foregoing paragraphs (a) through (i), that applies to any one of them shall apply to all of them.
 Rationale and Illustrations
There is an inherent imbalance in the lawyer-client relationship. A lawyer's legal skill and training, together with the relationship of trust and confidence between lawyer and client, create the possibility of overreaching when the lawyer participates in a business, property or financial transaction with a client.
An example of overreaching occurs in a loan or sales transaction or a lawyer investment on behalf of a client. The requirements of paragraph (a) must be met even when the transaction is not closely related to the subject matter of the representation, as when a lawyer drafting a will for a client learns that the client needs money for unrelated expenses and offers to make a loan to the client. It also applies to lawyers purchasing property from estates they represent.
Fee Agreements Are Generally Excepted
Rule 1.8 does not apply to ordinary fee arrangements between client and lawyer, which are governed by Rule 1.5, although its requirements must be met when the lawyer accepts an interest in the client's business or other nonmonetary property as payment of all or part of a fee. In addition, the Rule does not apply to standard commercial transactions between the lawyer and the client for products or services that the client generally markets to others, for example, banking or brokerage services, medical services, products manufactured or distributed by the client, and utilities' services. In such transactions, the lawyer has no advantage in dealing with the client, and the restrictions in paragraph (a) are unnecessary and impracticable.
Other Conflicts
Doing business with a client can also give rise to conflicts of interest with other clients. Suppose a client comes to you wanting you to represent him in the purchase of a business. The owner of the business is a former client of yours and in addition, you own a taco stand on the edge of town together. When the business goes south and the seller is sued, you are likely to be a defendant as well, unless you fully divulged the potential conflict of interest to the client-buyer before taking accepting the representation and obtained a written conflict of interest waiver from the buyer-client. 
Rule 1.7 of the Rules of Professional Conduct generally prohibits a lawyer from representing a client if the representation may be materially limited by the lawyer's responsibility to another client, a former client, or a third person, or by a personal interest of the lawyer. The concept embodied here is the obligation to exercise independent judgment with absolute loyalty to the interests of the client above all other interests. Anything that can be interpreted as a paramount interest to the interests of your client may subject you to a malpractice claim.
Our claims attorneys have seen the fallout when attorneys do business with clients. We discourage doing business with clients and refer you to more detail in the handout "Conflicts of Interest." For more information, visit our website for handouts, articles, and other risk management resources. Follow our blog, A Byte of Prevention, for risk management tips delivered to your inbox.
Ernest (Jay) Reeves Jr. is an attorney licensed in North Carolina and South Carolina. He has practiced in both states and was Legal Editor at Lawyers Weekly and Risk Manager at Lawyers Mutual. He writes the Risk Man column of practice pointers and risk management tips. Contact jay.reeves@ymail.com, phone 919-619-2441. www.riskmanlawsolutions.com
About the Author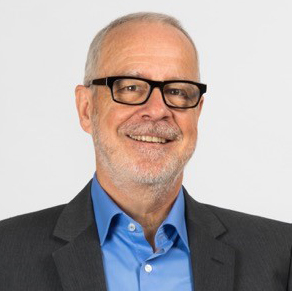 Jay Reeves
jay.reeves@ymail.com | 919-619-2441
Jay Reeves practiced law in North Carolina and South Carolina. Over the course of his 35-year career he was a solo practitioner, corporate lawyer, legal editor, Legal Aid staff attorney and insurance risk manager. Today he helps lawyers and firms put more mojo in their practice through marketing, work-life balance and reclaiming passion for what they do. He is available for consultations, retreats and presentations.
Read More by Jay >