Do You Have The New and Improved Notary Handbook?
Have you heard the news?  The new 2016 Notary Handbook has been released and is the first update in 10 years, replacing the 2006 edition.  It is now available for purchase from the UNC School of Government bookstore.
There are at least two great reasons to obtain the new edition:
First, all notaries are required to keep a copy of the most recent manual as a reference guide (NC Gen Stat § 10B-5(b)(7)).
Even without the statute's requirements, this is a great revision of the previous edition and includes more information on the types of transactions notaries may not participate in, red flags and tips for avoiding trouble situations such as fraudulent schemes and robo-signing dangers, advice on how to deal with difficult situations, and additional legal references not previously included (the pertinent NC Administrative Code sections, for example).
Additionally, this edition is available in the usual printed format, and now is in two E-Book formats if you prefer a more paperless environment.
But don't take my word for it, here is a video by Secretary of State Elaine F. Marshall introducing this new handbook.
Patrick Brown joined Lawyers Mutual in 2011 as its Relationship Manager after several years in private practice in Raleigh, NC. Contact Patrick for information regarding professional liability insurance, your insurance policy, or risk management advice and resources at 800.662.8843 or patrick@lawyersmutualnc.com.
About the Author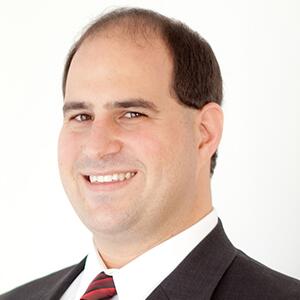 Patrick Brown
Patrick is the Vice President of Enterprise and Operational Risk Management at Lawyers Mutual as well as filling the roles of Corporate Secretary and Director of Information Security. He is an NCSB board certified specialist in Privacy & Information Security Law and has been designated a Fellow of Information Privacy and a Privacy Law Specialist by the IAPP. He is always happy to talk about his collection of tinfoil hats or to discuss risk management advice and resources that you may find helpful - you may reach him at 800.662.8843 or patrick@lawyersmutualnc.com.
Read More by Patrick >