Cybersecurity Tips: Simple Solutions Anyone Can Do
AI. Blockchain. Dark web. Bitcoin. Zoom. Hacker. Virus. Breach. Ransomware.
Our world today is filled with technology that seemed like magic a few decades ago. Buzzwords that inspire both awe and confusion. And tales of perils that terrify.
Add in that our bar license depends on being competent in knowing the risks and benefits of relevant technology and on making reasonable efforts to prevent the inadvertent or unauthorized disclosure or access to confidential information.
While the practice of law may be slow to change, the forces acting upon us and to which we must adapt are moving at a very swift pace.
This article kicks off a series for the coming months where we will tackle a few key areas each month. For those of you that attended our Put Into Practice 2019-2020 CLE series, many of these topics were discussed then. With repetition being the key to success in creating a culture of security, we hope you will find these columns useful no matter where you are in your cybersecurity journey.
While much around the cyber world can seem overwhelming, it all comes back to the basics: Know where your data is located. Know who has access to it. Enable security settings so only those that need access have it (the principle of least privilege). And always have a strong password (with multi-factor authentication where available).
It is comforting to know that none of us are alone. You do not have to create solutions from scratch. You do not have to know a single line of code (although that can be fun and rewarding). We will take this journey together and discuss some steps that you can start taking to protect yourself and the practice you have worked so hard to build!
About the Author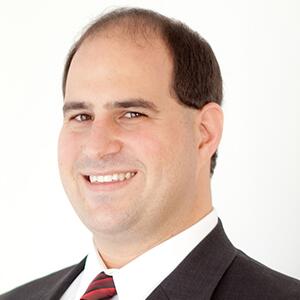 Patrick Brown
Patrick is the Vice President of Enterprise and Operational Risk Management at Lawyers Mutual as well as filling the roles of Corporate Secretary and Director of Information Security. He is an NCSB board certified specialist in Privacy & Information Security Law and has been designated a Fellow of Information Privacy and a Privacy Law Specialist by the IAPP. He is always happy to talk about his collection of tinfoil hats or to discuss risk management advice and resources that you may find helpful - you may reach him at 800.662.8843 or patrick@lawyersmutualnc.com.
Read More by Patrick >