Celebrating 40 Years of Lawyers Mutual: Reasons to Insure with Lawyers Mutual
In honor of our 40th Anniversary, it is a great time to highlight some of the reasons why we are here and why you should choose Lawyers Mutual.
I wanted to do a "40 reasons for 40 years" post, but was reminded to be brief – something those of you who have talked or emailed with me know is not in my nature!  But I will try…
You created us – 40 years ago the North Carolina Bar Association and attorneys in North Carolina got together and created Lawyers Mutual – a brand new concept in lawyers professional liability insurance and one that has been there for you – our owners – for 40 years.
You've got a friend in me – You have heard us say "We sell relationships, not insurance" – that is not an empty corporate slogan, it is something we all firmly believe in.  We want to be there for you not just when you need us but anytime we can be helpful to you.  When you call, you get a live person, and when you talk with us you are speaking with the insurance company, not an agent or broker.
We have been there – Between Underwriting, Client Services, and Claims we have 11 attorneys who previously practiced in North Carolina.  Chances are that one of us has been where you are and we can serve as a sounding board to you or give practical advice on matters ranging from best practices, client relationships, what to do in a situation, and claims avoidance/repair/handling.
Something you can rely on – Or as we usually say "Here today, here tomorrow." All we do is insure law firms primarily practicing in North Carolina.  You are our sole focus and we are here for you.
The best things in life are free – Who doesn't like free?  We travel the state each fall/winter offering 3 hours of CLE credit free of charge to our insureds and their staff members.  We also speak at local bar programs and offer in-house programs. In addition to our CLE programs, we offer risk management resources that range from practice guides, news articles, malpractice alerts and daily blog posts.
If there was a problem – Claims repair and avoidance are invaluable tools.  Call us and many times we can help get things back on track (or avoid them derailing in the first place).  Many times this would not impact your deductible or claims history.
If I had $1,000,000 – Even better than free is getting money back!  We are a mutual company, meaning our policyholder has an ownership stake in us.  When we have a good year, you get some of your premium dollars back.  We have issued dividends in 13 of the years between 1999 and 2016, we are currently on a 6-year streak with over $7M returned to our policy holders during that time.
You make this possible, so thank you!  And an especially big "Thank you" to those of you who helped found Lawyers Mutual and are still partnered with us today!
About the Author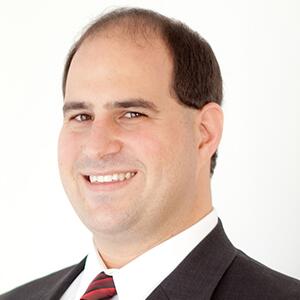 Patrick Brown
Patrick is the Vice President of Enterprise and Operational Risk Management at Lawyers Mutual as well as filling the roles of Corporate Secretary and Director of Information Security. He is an NCSB board certified specialist in Privacy & Information Security Law and has been designated a Fellow of Information Privacy and a Privacy Law Specialist by the IAPP. He is always happy to talk about his collection of tinfoil hats or to discuss risk management advice and resources that you may find helpful - you may reach him at 800.662.8843 or patrick@lawyersmutualnc.com.
Read More by Patrick >