Celebrating 40 Years of Lawyers Mutual: Project Manager Sage Dunlevy Discusses Looking Forward Using Technology
Here at Lawyers Mutual you will constantly hear us say, "Here today, here tomorrow." These words are more than a catchy slogan, they speak to our 40 years of consistent service to the legal community. "Here today, here tomorrow," is our promise to our insureds. We've been able to keep that promise for 40 years because of our commitment to being better, our devoted staff and our forward thinking. A huge force pushing our big ideas forward is Project Manager Sage Dunlevy, who has been with Lawyers Mutual for 9 years. We had a chance to talk to Sage about her history with Lawyers Mutual and where the company is headed in the near future.
LM: What was it about Lawyers Mutual that led you to seek employment with the company?
I started at Lawyers Mutual soon after having graduated college. Even though I had an offer from another employer at a higher salary, the atmosphere at Lawyers Mutual felt like a better fit to me. I'm happy with my choice.
LM: As project manager, how have your tasks evolved over the years?
The projects have become more complicated and have involved more departments over the years. The most recent project affected all departments within the company and was a large and time-consuming undertaking. As an example, early on, I would work with individual departments. I helped move our claims department to a paperless system. For the past two years, I have been part of a team involved in selecting and implementing the enterprise technology product that maintains all the data on our insureds. This is the first time our system has been updated in over a decade, and we anticipate this system will last us for the next 15-20 years.
LM: Last year, Lawyers Mutual announced that ISI Enterprise would be used for its core system transformation. How has the transition been and how has it improved processes for insureds and staff?
Like most large projects, we experienced some bumps along the way, but for the most part, end users embraced the change. Our goal with the new system was to increase efficiency and decrease manual data entry required to complete tasks. If we did everything correctly, insureds should not even know that we changed systems.
LM: What role has technology played in your current projects?
Technology is my life! Every project I work on begins with, "How can we use technology to more efficiently complete the project?" My goal is to find technology that simplifies our work processes and is more efficient for everyone involved.
LM: What has been your favorite project so far?
It's hard to choose a favorite. Every project is an important move forward in the way we work. I will say that completing the ISI Enterprise transition was very satisfying as that was a large project that took a lot of dedication from each department to implement.
LM: With rising cyber security concerns, how is Lawyers Mutual ensuring we have the best systems in place to protect our data?
The National Association of Insurance Commissioners (NAIC) recently adopted the Insurance Data Security Model Law which establishes standards for the investigation of and notification in the event of a cybersecurity event. We have an intense, in-house audit with Johnson Lambert scheduled for late November that will provide us with areas for improvement and implementation recommendations. With these new recommendations and monthly security training sessions, we are well prepared to handle our insured's data.
LM: You often have the task of finding solutions that work for all departments. How do you meet the challenge of finding solutions that work for everyone?
A lot of what I do is research – asking questions and gathering information. Speaking with the people who are going to be using the new product is key in making sure they receive a product that meets their needs and expectations.
LM: What changes in processes can insureds look forward to in the near future?
We recently integrated with InvoiceCloud, which allows our insureds to make payments online. We are implementing this for newly generated invoices only, but it should be available to everyone before the end of the year. We are also working to develop an online portal for insureds to access their declarations page and other policy information.
LM: Lawyers Mutual is celebrating 40 years of service this year. What would you say is a large contributing factor to the company's success?
I think Lawyers Mutual inspires loyalty due to our dedication of excellence to our insureds. We are continually looking for new ways to better serve our insureds.
About the Author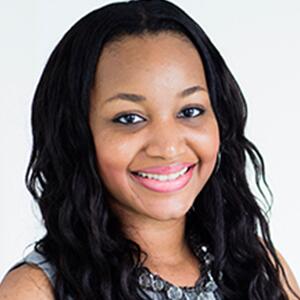 Monisha Parker
Monisha Parker previously served as the the Marketing Coordinator for Lawyers Mutual. Monisha connected Lawyers Mutual with our insureds and the legal community through the use of social media.

Read More by Monisha >