Celebrating 40 Years of Lawyers Mutual: Jay Reeves Talks about His History With Us
If you've ever read a Lawyers Mutual blog post, read an article or attended a CLE program-- you're familiar with Jay Reeves. He is the man behind many of our Byte of Prevention blog posts and the former Vice President of Risk Management. It's safe to say that Jay is a lifetime member of the Lawyers Mutual family. In celebration of Lawyers Mutual's 40th Anniversary we talked to Jay about his long history with the company.
LM: You have a long-standing relationship with Lawyers Mutual. Can you tell us about your history with the company?
With pleasure! I joined Lawyers Mutual as Risk Manager in 1993 despite having zero experience in the insurance business. Previously I was a legal editor and, before that, in private practice. When I interviewed with then-President John Q. Beard, I tried to distract from my lack of qualifications by name-checking the St. Louis Cardinals and complimenting his purple necktie. I guess it worked.
At the time, Lawyers Mutual was in the old NCBA building on Annapolis Drive in Raleigh. When I left in 2000, the company had moved to new digs in Cary. I love working with Lawyers Mutual. It has been one of my happiest and most satisfying relationships.
LM: You contribute monthly to both the blog and newsletter. How has the content's focus changed over the years?
I think by and large the focus has stayed the same: how can we help our insured lawyers avoid trouble and succeed in practice? But the way that message is delivered has changed incredibly. When I started we used print media. We mailed our quarterly newsletter "LML Today" to our insured lawyers. We published informational brochures and manuals. We produced an annual report. There was no website, blog, social media or e-newsletter. The idea that information could be transmitted in mere seconds with a single keystroke was something from Star Trek, not the real world.
LM: What is one of your fondest memories of your time with Lawyers Mutual?
Far too many to mention. But it starts with the people. Topping the list are my LM colleagues – some of whom are still there – and the many lawyers and legal professionals I had the pleasure to work with. So many fond recollections. I'll share three highlights. One was the first risk management seminar I facilitated in Brevard. Rarely have I been greeted with such kindness and enthusiasm – for a CLE class! It helped, I think, that tuition was free and we served jelly doughnuts. Another happy memory was our annual Durham Bulls office outing. Someone in Claims (Wayne, was it you?) caught a foul ball and gave it to my daughter Mary Ann, who was just a baby at the time. She still has it. Finally, meeting Camille Stell and welcoming her into the LM family was a banner day for me personally, and also great news for North Carolina lawyers. She is one of the smartest and most creative people I've ever met. She has taught me a lot.
LM: What has led you to maintain your relationship with Lawyers Mutual for all these years?
Again, the people. Over the years I've dealt with lots of insurance companies, either as a customer or counsel. Lawyers Mutual is the best. No company lasts for 40 years without a talented and dedicated staff, from Emma at the front desk to Bob in accounting. Then there are the lawyers we insure. Many have been with Lawyers Mutual since day one. Working with them is an honor. It is a wonderful feeling to know I might play a tiny role in brightening their day or guiding them through a rough patch.
LM: Your legal career spans over 35 years. What major changes have you seen in the profession over the years?
Where to start? Practicing law today is a whole different ballgame. The internet changed everything. The pace of technology is mind-boggling. There's more competition and less collegiality. I just finished a blogpost on the 40th anniversary of Bates v. Arizona, the Supreme Court case that allowed lawyer advertising. It was handed down in 1977 – the same year Lawyers Mutual was born. Before Bates you couldn't even advertise in the yellow pages. Now lawyers advertise on television, taxicabs and bathroom stalls.
LM: What would you say is one of the greatest contributing factors to the company being around for 40 years?
Staying true to its motto: Lawyers helping lawyers. Lawyers Mutual stands with North Carolina lawyers through thick and thin. Over the past 40 years other malpractice providers have come and gone, but Lawyers Mutual is the only one that's been here the whole time.
LM: What is an interesting Lawyers Mutual fact that many people don't know?
That lawyers across NC maxed out their credit cards to help capitalize the company in 1977. Talk about loyalty!
About the Author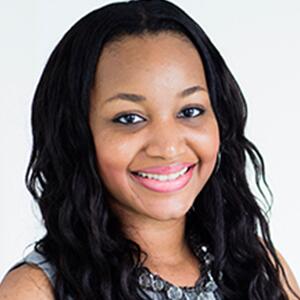 Monisha Parker
Monisha Parker previously served as the the Marketing Coordinator for Lawyers Mutual. Monisha connected Lawyers Mutual with our insureds and the legal community through the use of social media.

Read More by Monisha >