Celebrating 25 years: Sharon Frost
Sharon Frost has seen Lawyers Mutual undergo a lot of changes since she joined the company in October of 1991. Sharon was the last hire at Lawyers Mutual during a period when the company was expanding. For almost 40 years Lawyers Mutual has been a staple in the legal community and Sharon Frost has spent 25 of those years working in the claims department. We had a chance to sit down with Sharon and reflect on her time here at Lawyers Mutual.
LM: What did you do before coming to work at Lawyers Mutual? 
SF: I was working in retail with Hallmark when I decided to attend Paralegal school. While in paralegal school, I did an internship with a solo practitioner and continued working for him for about a year. 
LM: What was is about Lawyers Mutual that led you to pursue a career with the company?
SF: As our insureds know, working in a solo practitioner's office, can be stressful. A colleague of the attorney came into the office and told us of a job opening at Lawyers Mutual.  I loved the challenge of my job, but when he told me about the work that the Company did, it sounded like a great fit for me and a great way to continue to grow in my career path. 
LM:  How did your previous work experience help you transition into your role at Lawyers Mutual?  
SF: Paralegal school helped in many ways by familiarizing me with the law and the terminology.  I was able to see the daily routine of a law office, and saw what to do and what not to do. It also helped me to understand the challenges our insureds face.
LM: You have seen the company undergo quite a bit of change. How has the company evolved since you started?
SF: The presidency of Lawyers Mutual has changed hands five times during my tenure. My first office was in the library on Annapolis Drive in what is now the headquarters of the NC Advocates for Justice.  We moved out of that building into the brand new NC Bar Association's Bar Center in 1994 and in 2009, we moved into our current office on Weston Parkway just a few doors down from the Bar Center.  The Claims Department has grown from four attorneys in 1991 to seven attorneys in 2010 through the current time. 
LM: How has technology changed the claims process?
SF: We have gone from a paper claims file system to electronic files.  Rather than copying a huge file, we now have the capability to send a file electronically to defense counsel.  While we still open a few paper files, we moved our claims system paperless in recent years including billing and our brief bank.
LM: What do you enjoy the most about your work at Lawyers Mutual? 
SF: I enjoy the people I work with at Lawyers Mutual.  I also enjoy learning new computer programs and the variety in my job.  Each day typically brings something different and new. 
LM: What is one of your fondest memories of your time at Lawyers Mutual? 
SF: One summer Connie Crumpler, our longest tenured employee who retired earlier this year, won tickets to see the Moody Blues perform at Walnut Creek.  There were quite a lot of us who sat together on the lawn and enjoyed the concert on a beautiful summer night.
LM: You are a certified paralegal, how has your experience as a paralegal helped you in your career at Lawyers Mutual? 
SF: I have learned to organize better and prioritize my duties.  Some days, I have several people asking me to run reports, work on documents, and I always ask when I need to have a particular task completed.  By asking this question, I can figure out what needs to be done now and what tasks have a few days to complete.  I try to complete my tasks before the deadline.    
LM: What is it about the company that has led you to stay for 25 years?  
SF: A big part is my relationships with my coworkers. Also, having the ability to continue learning and implementing new programs and processes. Also, the stability of the Company, as well as the familiarity I have with the Company.  I can adapt to changes, but sometimes being in new situations is scary for me. 
Lawyers Mutual is the sum of all its people; Sharon Frost is an important part of the equation. Thank you Sharon for 25 years of service.
About the Author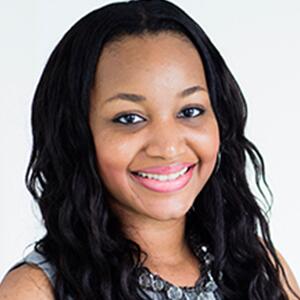 Monisha Parker
Monisha Parker previously served as the the Marketing Coordinator for Lawyers Mutual. Monisha connected Lawyers Mutual with our insureds and the legal community through the use of social media.

Read More by Monisha >