Zen and the Art of Law School Success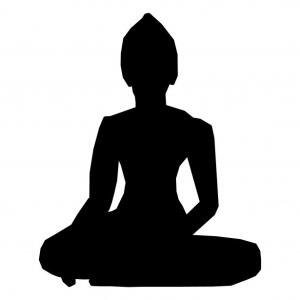 One law professor is using Zen Buddhism to guide law students along the path to a successful career.
Chad Noreuil is the author of "The Zen of Law School Success." He is also an award-winning clinics professor at Arizona State University School of Law, where he has been teaching since 2001. Prior to that, he taught at Washington University College of Law and served as an Assistant U.S. Attorney General.
But his interests range far outside of the law. He is a certified yoga instructor and Zen adherent who weaves lessons from both disciplines into advice on practicing law.
The basics of Zen Buddhism – which has been around for 1500 years – can be hard to wrap your mind around. Noreuil packages Zen into bite-sized nuggets.
He is also a master at compiling useful lists from responses to student questionnaires. Some examples from his website:
Top 10 Pieces of Advice for 1Ls
Keep up with the reading and don't fall behind.
Go to class.
Network and make friends.
Maintain balance/have a life outside of law school.
Get involved with things that interest you such as student organizations.
Don't become obsessed with grades.
Relax/try not to stress.
Maintain a healthy lifestyle (exercise and diet).
Go to your professors' office hours and ask questions.
Don't Facebook/surf the internet during class.
Top 10 Pieces of Advice for Doing Well in Legal Writing Class
Start assignments early – they will take longer than you think.
Plug into the format your professor gives you (IRAC/CRAC, etc) and don't try to be creative.
Go to your writing professor's office hours and ask questions.
Be prepared to write in a style completely different than what you are used to.
Be detail-oriented.
Be concise.
Double and triple check your citation and proofreading.
Take it seriously (even if it is worth fewer credits) because it's probably the most important class you will take.
Learn how to research well.
Put in your best effort on ungraded assignments too.
Top Advice From Law Students on How to Take Exams
Answer as many practice questions as you can.
Use flashcards.
Create your own outlines.
Focus on what your professor presented in class because this is the best predictor of what will be on the exam.
Make your own study guides.
Eat a good meal before the exam.
Try not to stress or get too excited before the exam.
If possible, take every single one of the professor's past final exams, and do it under similar time constraints.
Don't rely on someone else's outlines.  A large part of the learning process is putting together your own materials, figuring out where everything fits and how it works together.
Go with your gut about what works best for you, and don't adopt any specific approach to studying just because people around you are doing it.
Avoid large study groups (they are inefficient).
Biggest Myths About Law School
That it teaches you the law. Law school's intent is not to teach you the law. We can look that up. Instead, law school teaches you how to teach yourself – one of the most valuable tools we will ever have.
That it is just an extension of undergrad. It is actually the first step of your professional career.
That stress and a heavy workload will make you a lame person.
That you are locked into becoming a lawyer once you decide to go to law school. Law school provides a massive base of knowledge that can be applied to many different endeavors.
That all lawyers make loads of money!
That all professors are rigid, hard-nosed people who never smile or laugh.
That you have to have good grades to get a good job.
That it's a miserable experience.
That there's a great, high paying job waiting for you after graduation.
Source: Law School Zen http://www.lawschoolzen.com
Jay Reeves a/k/a The Risk Man is an attorney who has practiced North Carolina and South Carolina. Formerly he was Legal Editor at Lawyers Weekly and Risk Manager at Lawyers Mutual. Contact him at jay.reeves@ymail.com.