You Should Know About These New NC Appellate Rules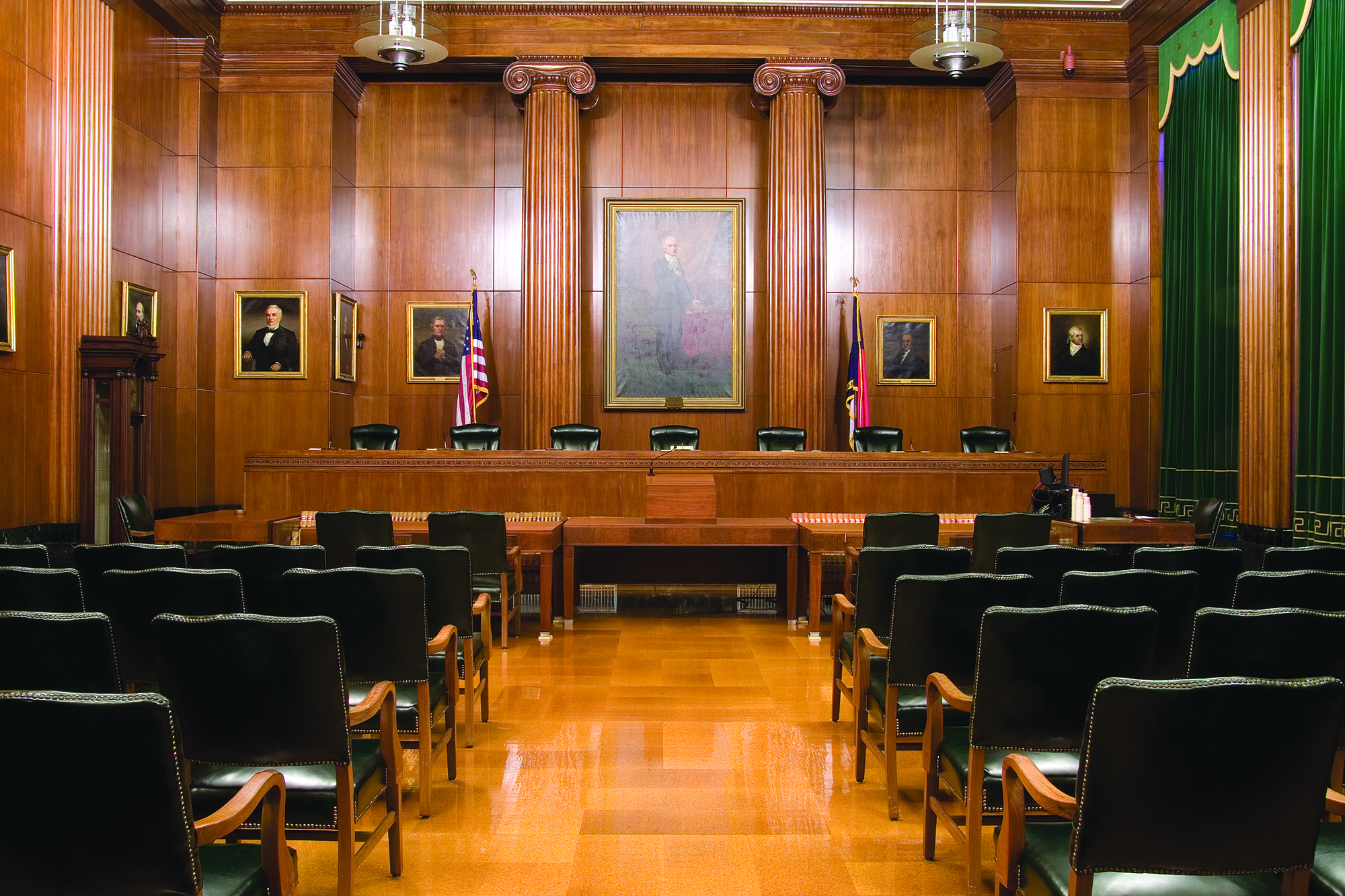 If you practice trial or appellate law, you should know about a comprehensive revision of the North Carolina Rules of Appellate Procedure.
The Supreme Court of North Carolina adopted an order amending the rules on October 13. The rules apply to cases that are appealed on or after January 1, 2022.
"Among other things, the Court's order amends the rules related to the record on appeal, electronic filing, oral argument, and motions," according to a Supreme Court notice on the rules revision. "All interested persons are encouraged to read the Supreme Court's order in its entirety."
If you have questions about the Supreme Court's rulemaking process, contact the Supreme Court's Office of Administrative Counsel by email at rules@sc.nccourts.org.
Have you checked out Lawyers Mutual Consulting & Services? Founded by Camille Stell, who also serves as president, LMCS is a subsidiary of Lawyers Mutual. Its mission is to help firms build a modern law practice. It does that by offering expert advice and assistance into law firm trends and best practices. Camille and LMCS helps lawyers and firms create strategic plans and succession plans. A popular speaker and writer, Camille loves to guide lawyers through succession planning and into Life after Law. Contact her today.
NC Rule of Professional Conduct 3.1: Meritorious Claims and Contentions
A lawyer shall not bring or defend a proceeding, or assert or controvert an issue therein, unless there is a basis in law and fact for doing so that is not frivolous, which includes a good faith argument for an extension, modification or reversal of existing law. A lawyer for the defendant in a criminal proceeding, or the respondent in a proceeding that could result in incarceration, may nevertheless so defend the proceeding as to require that every element of the case be established.
Comment [1] The advocate has a duty to use legal procedure for the fullest benefit of the client's cause, but also a duty not to abuse legal procedure. The law, both procedural and substantive, establishes the limits within which an advocate may proceed. However, the law is not always clear and never is static. Accordingly, in determining the proper scope of advocacy, account must be taken of the law's ambiguities and potential for change.
NC Rule of Professional Conduct 3.2: Expediting Litigation
A lawyer shall make reasonable efforts to expedite litigation consistent with the interests of the client.
Comment [1] Dilatory practices bring the administration of justice into disrepute. Although there will be occasions when a lawyer may properly seek a postponement for personal reasons, it is not proper for a lawyer to routinely fail to expedite litigation solely for the convenience of the advocates. Nor will a failure to expedite be reasonable if done for the purpose of frustrating an opposing party's attempt to obtain rightful redress or repose. It is not a justification that similar conduct is often tolerated by the bench and bar. The question is whether a competent lawyer acting in good faith would regard the course of action as having some substantial purpose other than delay. Realizing financial or other benefit from otherwise improper delay in litigation is not a legitimate interest of the client.
NC Rule of Professional Conduct 3.3: Candor Toward the Tribunal
(a) A lawyer shall not knowingly:
(1) make a false statement of material fact or law to a tribunal or fail to correct a false statement of material fact or law previously made to the tribunal by the lawyer;
(2) fail to disclose to the tribunal legal authority in the controlling jurisdiction known to the lawyer to be directly adverse to the position of the client and not disclosed by opposing counsel; or
(3) offer evidence that the lawyer knows to be false. If a lawyer, the lawyer's client, or a witness called by the lawyer, has offered material evidence and the lawyer comes to know of its falsity, the lawyer shall take reasonable remedial measures, including, if necessary, disclosure to the tribunal. A lawyer may refuse to offer evidence, other than the testimony of a defendant in a criminal matter, that the lawyer reasonably believes is false.
(b) A lawyer who represents a client in an adjudicative proceeding and who knows that a person intends to engage, is engaging or has engaged in criminal or fraudulent conduct related to the proceeding shall take reasonable remedial measures, including, if necessary, disclosure to the tribunal.
(c) The duties stated in paragraphs (a) and (b) continue to the conclusion of the proceeding, and apply even if compliance requires disclosure of information otherwise protected by Rule 1.6.
(d) In an ex parte proceeding, a lawyer shall inform the tribunal of all material facts known to the lawyer that will enable the tribunal to make an informed decision, whether or not the facts are adverse.
Lawyers Mutual is on your side as you adjust to practicing law post-COVID. Our email newsletter "Practice Reimagined" offers timely tips, pointers and valuable links on wellness, work-life balance and quality of life – delivered straight to your in-box. Lawyers helping lawyers. It's what we've been doing more than 40 years.