Workers Start Burning Out at Age 35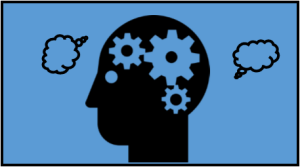 It seems age 35 is the tipping point when people start hating their jobs.
That's according to a recent human resources survey, which found that one in six British workers over 35 are unhappy at work – more than double the misery rate of their younger colleagues.
Not only that, but a third of older workers say they don't feel appreciated, and 16 percent report having no close friends at work.
Experts say these gloomy statistics are due to a number of factors, including the stress of climbing the corporate ladder – or the disappointment of not rising high enough. In addition, life gets more burdensome in one's mid-thirties, as obligations extend outward to children and spouses.
"There comes a time when either you haven't achieved success, work has burned you out, or lived experience tells you family is more important," says a researcher at Manchester Business School in this Bloomberg article. "You ask yourself: 'What am I doing this for?'"
The study - commissioned by international human resource firm Robert Half – is important in light of an aging workforce. Government estimates show that by the year 2024 one in four people in the labor market will be 55 or older.
More Than Simply Burnout
The UK study interviewed more than 2,000 workers of all ages. It found an alarmingly high rate of job dissatisfaction among older employees – a finding that appears to bust the myth that it is millennial workers who are jaded and disillusioned.
"With fewer years in the workforce, it is possible that young people are still optimistic about their career and job prospects and are not yet burned out. But it's not all bad news for the over-35 set. [W]orkers in later stages of their careers feel they possess skills that are aligned with their jobs, exercise greater influence and more freedom at work, and are tapping their strengths—which can contribute to happiness."
Other recent workplace studies corroborate the Robert Half findings. In one, 20 percent of older workers said their employers don't value staff of all ages equally. In another, a third of workers over 55 said they feel sidelined for younger staff.
Ways to Keep the Magic Alive
A workforce specialist in Philadelphia says it's not surprising that more experienced workers are more stressed.
"Much of the [increasing stress] comes from balancing work and family responsibilities that might not have existed earlier in their careers," says Stephanie Naznitsky in Philadelphia Magazine. "Age 35 is also the point at which you really reevaluate your purpose at work with questions like, 'Do I enjoy this?' and 'Does this even matter?'"
Here are some tips for keeping the bloom on the rose:
· Make an effort to forge friendships at work.
· Hang out after hours.
· Refocus on a pet project.
· Talk to your manager about tackling new and different assignments.
· Go with your passion.
· If compensation is a problem, talk with your manager about ways to get a pay hike.
What do you say? Is job satisfaction linked to age? How so?
Sources:
· Bloomberg News https://www.bloomberg.com/news/articles/2017-08-21/people-start-hating-their-jobs-at-age-35
· Bureau of Labor Statistics https://www.bls.gov/opub/mlr/2015/article/labor-force-projections-to-2024-12.htm · Fortune http://fortune.com/2017/08/22/job-satisfaction-age/ · Philly Magazine http://www.phillymag.com/business/2017/08/24/hate-job-stress-age-