Win-Win CLE Deserves an Academy Award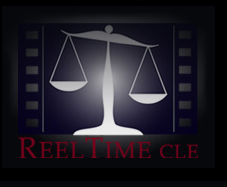 Most CLE seminars – at least most of the hundreds of hours I've attended over 32 years – are forgettable.
The speakers are always competent but rarely charismatic. The subject matter is usually dry. One's time would have been just as well spent by taking the written materials back to the office and reading them over a warm cup of Oregon Chai.
An exception is "Wrestling with Ethical Dilemmas," a three-hour program presented by ReelTime CLE.
Full disclosure: Lawyers Mutual – the host of this blog site – sponsored "Wrestling with Ethical Dilemmas" across the state throughout February. I caught the February 15 presentation at Wrightsville Beach.
But Lawyers Mutual did not ask me to critique the program, nor did it have input into what I wrote about it. The views and opinions expressed herein are solely that of the author.
And this author was wowed by "Wrestling with Ethical Dilemmas."
Partly it was the skill of the presenters.
Chris Osborn and Michael Kahn – the creative forces behind ReelTime CLE – are not just attorneys but also teachers. Chris is an Assistant Professor at Charlotte School of Law. Michael is a psychologist, facilitator and licensed professional counselor.
Both have spent time in the legal trenches – Chris as a litigation lawyer for 15 years in Mecklenburg County and Michael with the Attorney General's Office in New Jersey – which gives them a real-world understanding of ethics and professional issues.
But "Wrestling with Ethical Dilemmas" was also great because of its content. Chris and Michael used the 2011 feature film "Win Win" as a framework for the program. The film stars the estimable Paul Giamatti as Mike, a cash-strapped, struggling solo lawyer and volunteer wrestling coach.
On its surface, Win Win – a fairly obscure film that was not a box-office smash – is as much about high school wrestling as it is about the law. But really it's about honesty, integrity, stress management, the corrosiveness of keeping secrets, and how one little white lie leads to another and another.
And it's about one lawyer's struggle to survive – financially, emotionally, even physically – in a complex, fast-changing world.
"We had a flash of inspiration," says the ReelTime team on their website. "Since most people love watching movies, and there are plenty that feature attorneys in challenging and entertaining situations, maybe we could build an interactive CLE experience around film clips. And perhaps we might just be able to bring a fresh angle to learning about ethics and professionalism."
Michael is a film-maker himself. His short films have been accepted in festivals across the country.
"Most folks can recall classic lines or striking visual images from films they watched years ago," according to their website. "And the best movies go beyond mere entertainment, to stir something in the soul, the conscience, or the heart—be it an action/adventure film that inspires heroism, a romantic comedy that spurs on the quest for true love, or a crime thriller that evokes passion for justice and redemption."
As an extra treat – sort of like popcorn and M&Ms – "Wrestling with Ethical Dilemmas" featured Lawyers Mutual claims attorneys Warren Savage and Mark Scruggs applying the cinematic scenes to actual malpractice cases.
As attorneys we wrestle with ethical dilemmas every day. This seminar made the struggle seem universal, noble – and a whole lot of fun.
Jay Reeves a/k/a The Risk Man is an attorney licensed in North Carolina and South Carolina. Formerly he was Legal Editor at Lawyers Weekly and Risk Manager at Lawyers Mutual. He saw Win-Win at The Chelsea Theater in Chapel Hill when it came out in 2011. jay.reeves@ymail.com, phone 919-619-2441.
For more information:
ReelTime CLE http://reeltimecle.com/
Reel Workshops - Michael Kahn, LPC, JD http://www.michaelkahnworkshops.com/Site/Welcome.html