Why You Should Upgrade Windows XP Today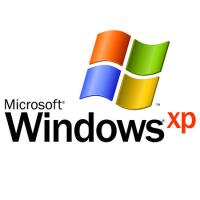 Are you still using Windows XP?
If so, you should upgrade before April 8, 2014. After that date, your system will no longer be HIPAA compliant and will be vulnerable to hacker attacks.
The result: a fatal crash, loss of data or disclosure of confidential information. Any of which could lead to an ethics complaint or malpractice claim.
Windows  XP has been the bulwark of PC users for more than 10 years. As recently as 2010 you could still buy a computer with XP installed. And in June 2012, a survey found that XP still had a 43 percent share of the operating system market – meaning four out of 10 PCs are running a system that computer experts deemed obsolete long before the members of One Direction reached puberty.
There are no hard numbers on how many North Carolina law firms are still cranking out work with Windows XP. But it is a safe bet that a fair percentage are sitting on what could be a ticking time bomb.
Web Warnings From Microsoft            
The alarm bells went off  when Microsoft released a statement saying it would no longer provide support services for Windows XP and Office 2003. Which means no more security patches, no more downloaded updates, no Ghostbusters to call if disaster strikes.
This is from the Microsoft website:
As per this policy, Microsoft Business and Developer products, including Windows and Office products, receive a minimum of 10 years of support (5 years Mainstream Support and 5 years Extended Support), at the supported service pack level. . . Thus, Windows XP SP3 and Office 2003 will go out of support on April 8, 2014. If your organization has not started the migration to a modern desktop, you are late."
This is probably old news for larger firms that have in-house IT specialists or outside experts to keep their systems humming and up-to-date. But solos and small firms that are still XP-reliant are running a real risk, says Kiffin Hope of the Attorneys Liability Protection Society.
"Simply and for safety, it's time for you to migrate to a modern operating system like Windows 7 or Windows 8, if you continue to be PC based," Hope writes.
The XP Bell Tolls on April 8, 2014
So if you are still using XP, exactly what will happen at a minute past midnight on April 8, 2014?
Nothing, probably.
Smoke will not come pouring from your monitor. Your keypad will not disintegrate. Your Caps Lock key will not explode.
It is the potential risks that are troubling. Hackers and scammers are well aware that XPs will soon be defenseless. This is from TechNibble:
[I]t's the unknown that users should be warned about to the fullest extent. Microsoft has publicly stated that no new patches will be released for the OS after April 2014 (outside of very critical security flaws). Just as is the case for Windows 98 and Windows 2000 now, driver releases for new hardware that comes out will start to become non-existent for XP likely around or slightly after the April 2014 timeline. Customers who purchase new hardware even for otherwise fully capable systems may start to run into compatibility issues.
Meanwhile, consider avoiding unnecessary headaches – or worse – by upgrading your Windows XP operating system today.
Jay Reeves a/k/a The Risk Man is an attorney licensed in North Carolina and South Carolina. Formerly he was Legal Editor at Lawyers Weekly and Risk Manager at Lawyers Mutual. He wrote the short story "Nylon and Steel" that appears in the latest N.C. Bar Journal. Contact jay@lawyersmutualnc.com, phone 919-619-2441.
Sources: