Why Great Lawyers Sometimes Lose at Trial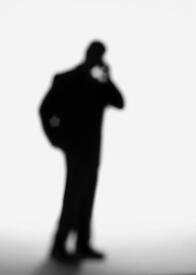 What does losing a trial say about you as a courtroom counsel?
Not much, in the opinion of some of the best trial lawyers in the country.
You win some and you lose some, they say. And the cases that end up going to trial are often problematic and difficult to win under any circumstances.
"Today I lost at trial," writes Steve Young, a Costa Mesa, CA attorney ranked among the nation's Top 100 litigators. "While it bothers me, losing does not decimate me like it used to. I know I will win and that I will lose as long as I am trying cases. It is the way of the trial. Don't think the loss is a loss. It is a learning experience and can produce great benefits, including future cash flow."
Don't Take It Personally
A first bit of advice: check your ego at the courtroom door.
Here's what Young says: "I believe many attorneys never go to trial because they cannot bear the prospect of being told, 'You lost at trial. You are not good enough.' A hint: it's not about you! Throughout life people who become attorneys constantly heard how good they were, or received recognition for their abilities, or were validated for being 'better.' But at trial, at least half of the attorneys will learn that they are not good enough when the judge or jury rules in favor of their adversary."
Another simple truth: cases are usually won or lost on facts, not advocacy. In real life, there are some cases that even Perry Mason could not win, and others that even Vinny Gambini could not lose.
"Show me a lawyer who has never lost a case and I will show you someone who either tried only one case, or is a liar," says Washington DC trial lawyer Jacob Stein.
And how do you gauge winning and losing, anyway? A trial is not the World Cup. No one is keeping score. Every experienced counsel has "won" cases where their performance was lackluster and "lost" cases where they were spectacular.
"I have had judges refer their friend's cases to me after I lost in the judge's department," writes Young. "Former jurors on a case I lost have come to me as clients. Opponents who prevailed against me have later come to me when their next case surfaced because they recognized who the better attorney was.
Feedback Forum
Young's post was republished on the ABA Solo, Small Firm and General Practice Section blog site, where it generated quite a few comments:
If you never lose a trial, you are not trying enough cases!!! Ken Hardison (North Carolina)
Given that insurance companies often pay to settle the better cases with good facts; as a plaintiff's attorney, you are typically trying the more difficult cases anyway, so the chances for an unpleasant result are more likely. Either way, you will always learn more from a loss than from a win. Will Owens (North Carolina)
In the age of the "mediate and settle everything" ethos, trial skills are an even greater asset than they ever were (even when you settle). Eric Johnson (Utah)
There is usually a settlement offer on the table, and it can be a very difficult decision to decide whether it is acceptable. In class action practice there are often settlement offers that may work for counsel, but would be pretty small for the class representatives and the class. The same dynamic occurs whenever counsel are working for a contingent fee and paying expert witness fees and case expenses. I am always impressed when counsel go to trial in circumstances where an informed judgment of value and the client's best interests are clearly driving the decision, even though the cost to counsel if the case is lost is significant. Peter A. Pease (Massachusetts)
Sources:
Jay Reeves a/k/a The Risk Man is an attorney licensed in North Carolina and South Carolina. Formerly he was Legal Editor at Lawyers Weekly and Risk Manager at Lawyers Mutual. Contact jay.reeves@ymail.com.