Where Foonberg and Facebook Come Together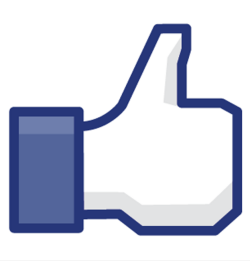 Is social media a successful marketing tool for your solo practice or small firm?
Legal management guru Jay Foonberg wants to know.
Recently he asked members of the LinkedIn group for the American Bar Association's Solo, Small Firm and General Practice section whether Facebook, Twitter and similar tools help attract and keep clients.
He wanted real-life input because he is updating his classic "How To Start and Build a Law Practice" – it will be the sixth revision of the perennial bestseller – to include a section on social media and new technology.
So he asked lawyers in the trenches: Have you ever used social media as a marketing tool? And did it work for you (was your return on investment worth the time you spent on it)?
Here are some of the responses:
So far, I've found social media to be more of an effective networking tool than a marketing tool. I find it's easier to maintain relationships with people I've met in person if I connect with them via Linked In, Facebook or Twitter.
I've yet to receive a client as a result of social media.
My best clients come from contacts at my old firm. Hands down. After that, I have gotten some fairly good cases through my blogging about non-compete agreements. But social media – like Facebook, Twitter, LinkedIn – have so far not produced any direct ROI for me. That said, all these things are part of a comprehensive strategy. For instance, some people read my blog because they saw an post that I had Tweeted. It's all interconnected.
I always think the benefit you get from social media tools are related to the benefit you could get from playing golf with potential business colleagues and friends. If you are no good at playing golf or hate playing it you will not get any benefit from it, and people will not want to play with you.
My research indicates social media as a tool for lawyers is in its very early stages. I do believe it is rapidly becoming the most cost effective method to build and maintain a law practice. The ROI will be directly related to the content the lawyer is willing to drive into his or her own social media campaigns. Social media alone most likely not be effective for lawyers without good content.
It's definitely a great way to network and exchange ideas. Many of my contacts have referred clients to me. Providing a social media link for new clients is a cost effective, easy way to get more exposure.
As a busy attorney, there seems not to be time left for writing in the social media.
Jay Reeves a/k/a The Risk Man is an attorney licensed in North Carolina and South Carolina. Formerly he was Legal Editor at Lawyers Weekly and Risk Manager at Lawyers Mutual. He met Jay Foonberg and got a photograph signed, "from one Jay to another." Contact jay.reeves@ymail.com, phone 919-619-2441.