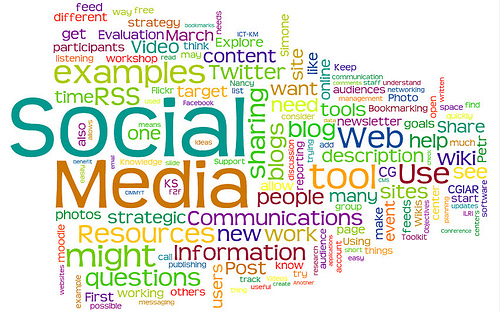 Are you practicing law like the learned astronomer of Padua?
He refused to look into Galileo's telescope. He was afraid that what he saw might shake his most basic assumptions of how the universe works. So he joined with those who wanted to get rid of Galileo and destroy his newfangled instrument.
There was only one small problem: Galileo was right. What lay beyond his lens was not the end of the world but the beginning of understanding it better.
Social media is a modern telescope. Through it, the world – and our profession – looks radically different than it did just a few short years ago.
Facebook, blawgs and YouTube are changing the way legal services are packaged, priced and delivered. They are being used to recruit associates, negotiate contracts and attract new clients. Through online networking, law firms are able to introduce themselves to a worldwide audience at little or no cost.
Meanwhile, whole new practice areas – in employment law, intellectual property and privacy rights – are opening up.
Of course you can always choose to shun this new technology (which these days is only considered "new" by people of a certain age), condemn the manufacturer, and threaten to punish anyone who uses it.
Or you can open your mind. Enter a brave new world. Talk with colleagues about how to put these incredible tools to professional use in an enlightened and ethical manner.
Because that is all they are – tools. Like letter openers and legal pads, only with the power to topple government regimes. And they're not going away.
All of this is not to suggest that every lawyer should rush out and start blogging. If you're happy with your IBM Selectric, relax. Nobody is threatening to take it from you.
But consider this. Your future clients and employees are growing up in a world where social media is about as radical as a bicycle. They've already looked through the telescope. They get it. You will be well served by at least knowing what they mean by tweeting.
Education is always a good first step. Since February is CLE month, why not take a class on "Attorney Online Ethics" or "Picking a Jury Through Facebook." Click here for a list of North Carolina-accredited courses (enter the keywords "social media") along these lines.
Another great resource is the January/February 2012 issue of the ABA's "Law Practice" magazine. The entire edition is devoted to social media. Articles provide online marketing tips and guidelines for developing a social media policy for your firm. Click here to read the whole thing for free.
So don't be afraid. Step right up to the telescope and have yourself a good, long look. Who knows what wonders await?