What to Ask Clients in Initial Interviews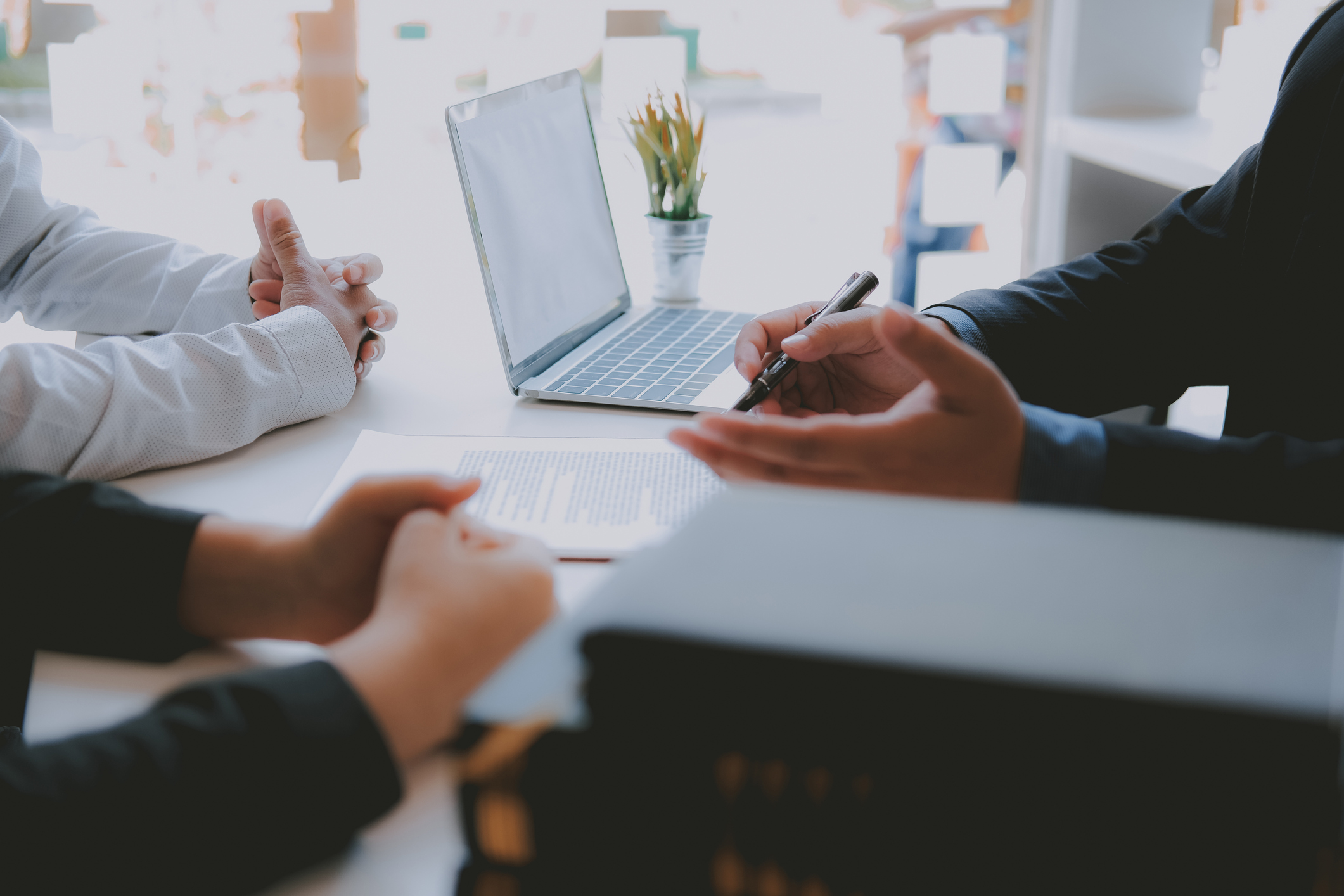 When you interview a new client, do you ask if they've ever worked with an attorney before – and if so, how did it go?
It's important to know this, because their prior experience with lawyers will likely affect their relationship with you.
Another question to always ask: how did you find out about me?
"Just imagine how many lawyers a client can choose from in other places," writes legal marketing expert Merrilyn Astin Tarlton in this post for Attorney at Work. "In terms of marketing, then, you need to know how you attracted this client — so you can do more of it — and who to thank if the client was referred to you."
Tarlton is author of the book Getting Clients For Lawyers Starting Out or Starting Over. Her Attorney at Work blogpost "Five Questions to Ask New Clients" is worthwhile reading.
Lawyers Mutual brings you practical pointers for designing a satisfying career. We're here as you adjust to practicing law post-COVID. Our email newsletter "Practice Reimagined" offers timely tips and valuable links on wellness, work-life balance and quality of life – delivered straight to your in-box. Lawyers helping lawyers. It's what we've been doing since 1978.
Tips for the Initial Client Interview
Good lawyering is often less about knowing the answers than knowing what questions to ask, according to Tarlton. Here are five questions she says you should always ask (quotations are from her Attorney at Work article).
Have you ever worked with a lawyer before? "If this isn't the client's first time at the lawyer rodeo, your next question should be along the lines of: 'What have you disliked about working with a lawyer in the past — and what can we do to avoid that?'"
Why did you come to me? Not only will this help focus your marketing efforts, but it will give you insights into the client's decision-making process.
How will we know we've accomplished your goal? "It's important to know what your client is trying to do. As you surely know, suing someone over a defaulted personal loan maybe about getting the money back. But it is just as likely to be about 'making my brother-in-law eat his words!' Get that out on the table right at the start, so you can decide whether or not you can deliver what this client wants."
What about your case worries you the most? By identifying their top concerns, you can take steps to address them. For example, if the client is worried about the legal costs, you should be careful to set realistic expectations and fully explain your fees and billing procedures.
How would you prefer to communicate? "If you have any room at all for flexibility, it will improve the experience for clients andyou if you can tailor how you communicate to meet the client's needs and preferences," writes Tarlton. "Frequency is also an issue: Weekly, daily, monthly, as needed?"
Source: Lawyer Client Relations | Five Questions to Ask a New Client (attorneyatwork.com)
Lawyers Mutual is here for North Carolina lawyers. Our Byte of Prevention blog brings you vital news, alerts and practice management pointers. Our Client Services Department is available to help you work through challenges, whether it's building teamwork or improving your bottom line. And our Claims Department is by your side when trouble strikes. Stay ahead of the curve by being insured with Lawyers Mutual.