What is Your Online Reputation Worth?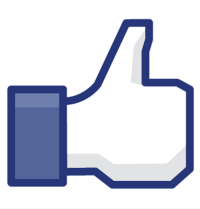 Richard Branson's online reputation is valued at close to $435 million.
What is yours worth? And should you even care?
Not so long ago, an online reputation was something only eHarmony subscribers worried about.
Now everyone is paying attention to how they are perceived on the internet. Websites, blogs, tweets and posts give the world a virtual image of who you are and what you do.
And that image can change with a single mouse-click.
Building a Priceless Online Presence
Branson topped a recent survey that ranked business leaders based on their Internet reputations. The study, conducted by Veribo, analyzed Google matches and stories involving the personality in question. Negative online news – a nasty divorce, for instance, or bankruptcy – would lower one's worth. Positive publicity – starring in a hit movie, writing a bestselling book – would boost the total.
The higher the net dollar figure, the more respected one's character. Or so the thinking goes.
Branson came out on top because:
He is a successful business magnate.
He is a fascinating personality.
He has diverse, profitable ventures.
He is all over the Internet.
He is not afraid to speak his mind.
He churns out tons of content that people find interesting and valuable.
He is not all business - his humanitarian initiatives add to his appeal.
He is seen as not just rich and successful, but also inspirational.
He is a visionary who imagines a world where we are all like the Jetsons, with flying cars and space suits.
He likes rock music.
He has excellent hair.
This last point is no joke. The Internet – with platforms like Facebook, Pininterest, Vine and Instagram paving the way – is becoming increasingly visual. How you look is key. 
"Branson's reputation precedes him, but just one scandal or misleading story online could have a direct impact on his future business," writes Dan Martin in Business Trends. "[I]t is very easy for someone's personal life to eclipse their professional achievements. So it is more important than ever for CEOs to manage their online reputation."
One result of all this fuss about online reputations: businesses that offer to manage your online image – and will rush in to repair it if it is damaged – are popping up like mushrooms.
Tips for Burnishing Your Online Brand
But you don't need to shell out big bucks to create an attractive online brand.
Here are four tips for doing it yourself on a shoestring:
Start off simple. Don't try to do everything at once. Tackle one platform at a time. Begin by building a great website, for instance. Then turn your attention to Facebook or a blog.
Offer fresh and valuable content. Even in a digital universe, what you say remains more important than how you say it.
Tell your story. The phrase "narrative brand" is trending. It is all about telling the story of who you are and how you got here – then using that story to attract business. "This means building an idea over time and consistently spreading it over several platforms," Martin writes. "The New Yorker, for example, has a great series on Instagram where diverse guest photographers focus on one subject for a few weeks.  This type of engagement is more subtle but offers a great way to repair or create an improved online presence."
Do the right thing. My grandmother used to say I didn't need to worry about what people said about me as long as I never gave them anything to talk about. Sound advice. Follow the rules, tend to your practice and take care of your clients.
If your offline behavior is appropriate, your online reputation will take care of itself.
Jay Reeves a/k/a The Risk Man is an attorney licensed in North Carolina and South Carolina. Formerly he was Legal Editor at Lawyers Weekly and Risk Manager at Lawyers Mutual. Contact jay@lawyersmutualnc.com, phone 919-619-2441.
Sources: