Weekend Facebook Posts Bring Best Results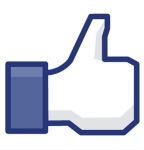 To get the maximum impact from your next Facebook post, schedule it for Saturday or Sunday between noon and 1 PM.
If you've got something to share on LinkedIn, post it in the middle of the week between 5 and 6 PM.
And if you want to post something light and entertaining, do it on Friday when people are more upbeat and less drawn to heavy fare.
These tips come from the latest data on social media engagement.
"The best times to post on social media are when the people you want to see the content are on the network," says this source.
Unfortunately, marketing on social media is not an exact science. What works on Twitter might not work on Instagram. And different types of businesses might get different results.
But according to more than a dozen surveys on social media habits, the timing of your posts can determine the splash they make. Here are some key findings:
Facebook
Posting on Saturday and Sunday – when people are relaxing at home and free to use social media – will get the most exposure (32 percent higher engagement than weekdays).
On weekends, lunch hour (between 12-1) is the optimal window.
On weekdays, posts made between 1-4 PM get the most clicks.
Fun posts should be scheduled for Thursday or Friday, when people are in light moods and looking forward to the weekend.
Facebook usage spikes 10 percent on Fridays.
Monday is the worst day to post.
Regardless of the day, overnight posts (between 8 PM and 8 AM) are a bad idea.
Twitter
Best weekday tweet time is Wednesday at noon.
On other weekdays, tweet from 12-3 PM.
If you're a Business-to-Consumer firm, tweet on weekends (17 percent higher engagement). If you're Business-to-Business, tweet during the week.
Tweeting at 5 PM will garner the most retweets.
Avoid tweeting overnight.
What is your experience? When do you get good results on social media? What type of content works best?
Sources:
https://blog.hubspot.com/marketing/best-times-post-pin-tweet-social-media-infographic