Website is Hopeful Beacon in Stormy Legal Seas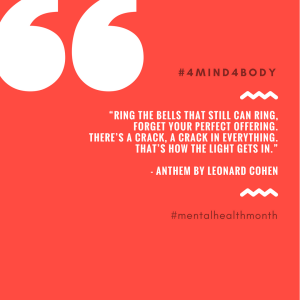 In the wake of a flood of bad news about lawyer loneliness, stress and job dissatisfaction, one website offers a ray of hope.
New York attorney Dan Lukasik launched Lawyers With Depression 10 years ago as an online support community for legal professionals struggling with mental health issues. Since then, the site has had more than two million visitors and won accolades from the likes of Medical News Today and Healthline.
Lukasik, who is Director of Workplace Wellbeing at the Mental Health Association of Erie County in Buffalo, struggles with depression himself. His candid, insightful and humane blog posts on the ups and downs of his life – and the lives of others dealing with similar issues – are what makes the site special.
And it couldn't be more timely. Last year, the ABA released its Report on Lawyer Well-Being, which found the profession at a "tipping point," with rates of depression, anxiety, chronic stress, burnout and substance use well above those of other professions.
And a separate study revealed that lawyers are lonelier and feel more isolated than other professionals.
Travels With George
In a recent blog entry, Lukasik wrote about volunteering at a local homeless shelter and being paired with a lost and lonely child named George.
"When I met George a year ago, he was a bit quiet," Lukasik writes. "Solid and strong for an eleven-year-old, he didn't talk during our first outing. We went to Wendy's and ate burgers and fries sitting in the parking lot overlooking some long-abandoned buildings, a common sight in this corner of town."
Lukasik reached out to George for two reasons.
"I wanted to help a child.  But, truth be told, I also needed help. Help beyond something my antidepressants and psychotherapy could give me. I needed a connection to something bigger than the small world that depression could whittle me down to. I was desperate to find some meaning in my life that wasn't about all about ME and my recovery, or lack thereof."
The relationship started out rocky. George was angry and sometimes violent. Lukasik wondered if he was making a difference in the child's life. Often at the end of a busy day Lukasik did not feel like driving across town to meet with George. But he hung in there and kept showing up.
"Time passed and things got better. Slowly. He kicked me less. I took that as some improvement in our relationship."
And while the story might not have a Disney ending, it does have a healing one.
"George's big spirit, friendship, and at times, our almost father/son relationship, filled my cracked heart where once it felt empty. The crack was how the light got in.  And depression takes a backseat now when George is around. Depression is just no match for George."
And therein lies the great lesson: when we help others we help ourselves. Lawyers are in a unique position to do this every day. For that we can be grateful.
"Ring the bells that still can ring,
Forget your perfect offering.
There's a crack, a crack in everything.
That's how the light gets in."
- Anthem by Leonard Cohen
Sources:
Jay Reeves practiced law in North Carolina and South Carolina. During the course of his 35- year career, he has been a solo practitioner, corporate lawyer, legal editor, Legal Aid staff attorney and insurance risk manager. Today he helps lawyers and firms succeed through marketing, work-life balance and reclaiming passion for what they do. He is available for consultations, retreats and presentations (www.yourlawlife.com). Contact jay@yourlawlife.com or 919-619-2441 to learn how Jay can help your practice.