New Lawyer Thrives in Video Game Solo Niche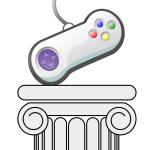 Who knew a law degree could lead to a lucrative career in Minecraft, Tetris or Call of Duty?
Yet that's what happened to Ryan Morrison, who turned a pro bono opportunity into a successful video game practice niche.
Morrison is a 2013 graduate of New York Law School. He started his solo practice – which helps game developers identify and solve their legal needs – straight out of law school.
He says in this podcast on I Am The Law that he didn't start out on this path. In fact, he grew up wanting to become a history teacher and was never a big gamer.
But his law school had a strong Intellectual Property curriculum, and after taking a course called Video Game Law, he was hooked
From Candy Crush to Solo Success
Morrison's story is in part a testament to the power of volunteerism. In law school he volunteered with a company that makes mobile games and apps. He says it was a great introduction to the ins and outs of the industry.
While immersed in the biz, he learned that the owners of the phenomenally successful Candy Crush were trying to trademark the words "candy" and "saga."
Personally, he viewed this as an unfair attempt to quash competition. Professionally, he saw an opportunity.
He started a weekly question-and-answer session for game developers. He found that most companies – even the ones with millions in revenue - were suspicious of lawyers. They thought each time they picked up the phone it would cost $100. So naturally they were thrilled to meet an attorney willing to discuss the intricacies of trademark protection for free.
Which led to a thriving solo practice where close to 99 percent of his clients are video game companies.
Here are some other nuggets from his podcast:
Every day it becomes easier to develop a game. There is a horde of new developers and producers popping up. Not all of them are making money right now, but all are facing legal risks and have legal questions.
It's about finding that happy medium between those clients who need legal help and have the money to pay for it and those who need help but aren't there financially yet.
There are lots of new lawyers every day opening up a solo shop and calling themselves a video game lawyer. As far as I know, most of them don't have any clients. The client pool is growing but it's not endless.
On Reddit I've been trying to let everyone know that the law doesn't care if you're making three dollars or you're giving your game away free. If you're infringing, you're infringing.
The developers and the studios aren't anti-lawyer. They just never think to get a lawyer. These small mom-and-pop studios or the guy in his dorm room don't understand the need for one.
I try to tell people that spending a couple of thousand of dollars up-front to trademark yourself, to get a proper contract agreement, to really set themselves up properly, is more sensible than getting a cease-and-desist letter with a demand for $50,000.  These disaster scenarios actually happen.
Good IP advice not only saves money, it also saves friendships
Morrison says the big video companies have in-house counsel. For all the others, there are about four law firms that are considered go-to, and he's lucky enough to be one of them.
What are your interests? What volunteer opportunities are available in that area? Go out there and make it happen.
Source: US News & World Report http://www.usnews.com/education/i-am-the-law-where-law-school-leads/2015/07/23/law-school-can-lead-to-a-niche-in-video-games
Jay Reeves a/k/a The Risk Man graduated from the University of South Carolina School of Law in 1981. He has practiced in North Carolina and South Carolina. Formerly he was Legal Editor at Lawyers Weekly and Risk Manager at Lawyers Mutual. Contact him at jay.reeves@ymail.com