Two Lawyers, One Hot Dog, and a Baseball Podcast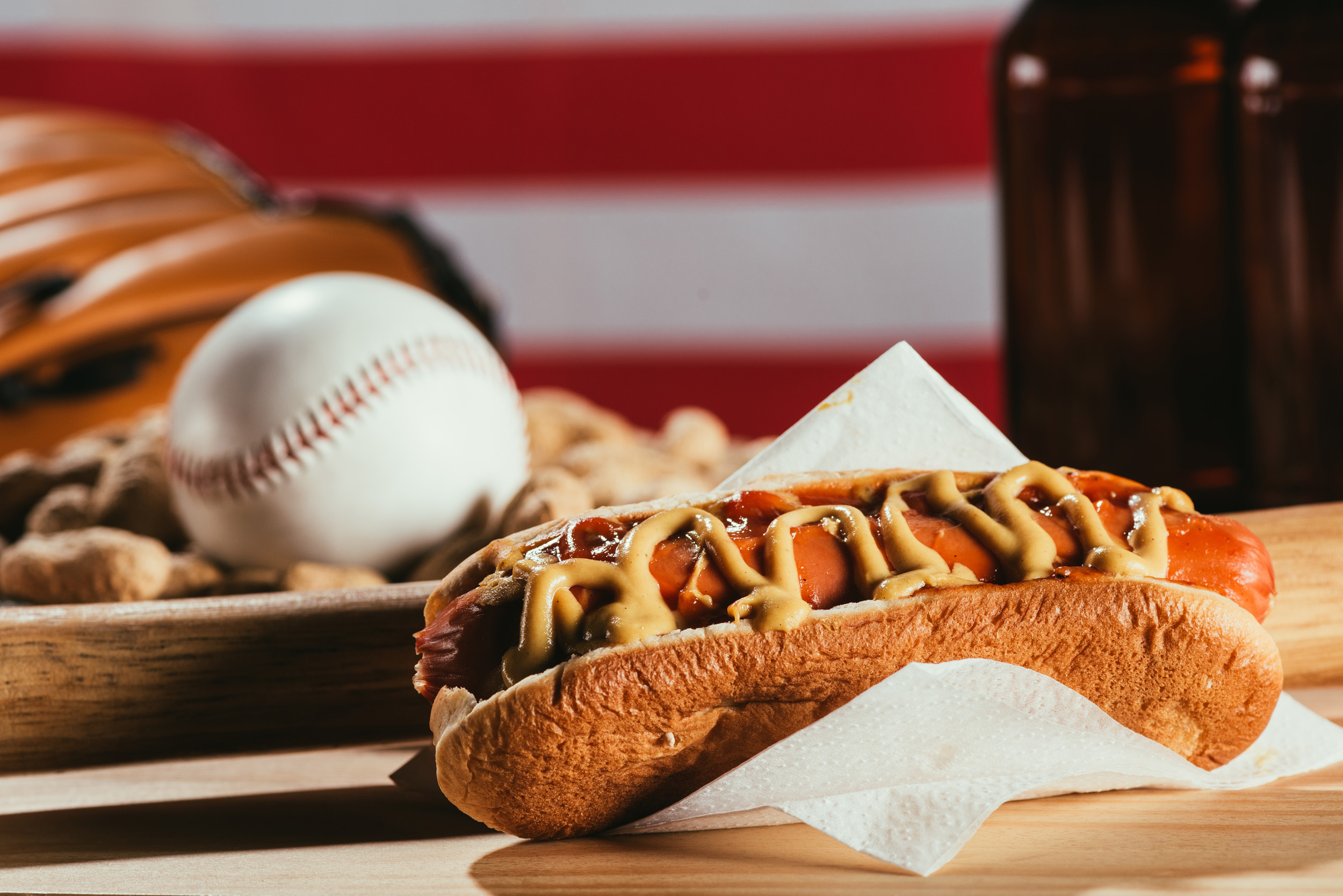 Josh Durham Podcast
Two North Carolina lawyers have turned their lifelong friendship and shared love of baseball into a popular podcast that's described as "Serial" meets "Bull Durham."
Josh Durham and Ashley Pace are the creators of "The Mysterious and Unbelievable Case of the Batboy and the Hot Dogs."
Best pals since childhood, the pair worked for the Burlington Indians minor league team in the summer of 1990. In the 30 years since, they've been haunted by one question: Did Ashley, the team's batboy, cost a player his professional baseball career by fetching food for him before a game?
Lesser mortals might have collapsed under the weight of such a worry. But Josh and Ashley used their Field of Dreams to create a podcast.
"At lunch a few years ago, we joked that we should start a podcast," Josh says. "After a few false starts and even more procrastinating, we finally got it going, just in time for the thirtieth anniversary of that great 1990 season."
I spoke with Josh about baseball, podcasts and the law. Following are excerpts from our interview:
It all started in Burlington. "I was born and mostly raised in Burlington. I went to college at NC State and law school at Campbell. I'm a litigator now at Bell, Davis & Pitt in their Charlotte office. Baseball was a huge part of my childhood. My father played baseball and his father played baseball. I played all the way through JV ball in high school, but I think my best years might have already been behind me at that point."
The Burlington Indians enter the picture. "In 1990, after I graduated high school, my best friend Ashley Pace and I got jobs working for the rookie league Burlington Indians. At that level of the minors, you're so much closer to the action and the players. We helped do everything for that team, from getting the field ready before games to driving players home afterward. There were seven future major leaguers on that team, which is very high for a rookie league team. We got to know all of them. We're talking guys like future Hall of Famer Jim Thome, who is eighth on the all-time home run list, and Alan Embree, who was on the mound when the Red Sox capped off their epic comeback against the Yankees in the 2004 American League Championship (on their way to their first World Series title since 1918)!"
The frankfurter of fate? "Ashley was the batboy. He'd sometimes get players hot dogs before the games, which was against the manager's rules. He got caught before one game, though, and the player for whom Ashley was getting the hot dogs was let go not long afterward. That season turned out to be the guy's only season of professional baseball. Ashley lives just outside of Charlotte. Whenever we get together, we talk about that great summer. We also still wonder about that unanswered question: Did that hot dog incident cost one player his professional baseball career?"
A Podcast of Their Own. "We launched the podcast at the beginning of March and had plans to use a coworking space that had a nice studio. We recorded the trailer in that space, but then COVID-19 hit. Ashley and I had to scramble to get microphones from Amazon before they sold out. It took us a few weeks to learn how to record from our respective homes. We've interviewed a number of players and staff from that great team, and we've had an incredible amount of fun. It's been a lot of work, but I've loved every minute of it, even the late, late nights editing the episodes, inserting music clips, and adjusting audio levels. And to see that we've been downloaded all across the world, that's a little surreal. It's also been very rewarding to hear from the players and staff just how much they are enjoying the podcast."
True crime and Kevin Costner. "Ashley and I have definitely been influenced by great true-crime podcasts like Serial, S-Town, Big Savage, Bardstown, and Bear Brook. But baseball movies have also left their mark on us. That's why we describe the podcast as 'Serial' meets 'Bull Durham.' That unique mix is reflected in the name of the podcast, 'The Mysterious and Unbelievable Case of the Batboy and the Hot Dogs.' It's a true-crime, investigative podcast full of minor-league high jinks."
For love of the game. "I adopted the Houston Astros as my team in 1980 for two reasons. First, I wanted to be an astronaut, and the Astros seemed to be a perfect fit for such a kid. Second, they'd just signed Nolan Ryan, and I knew that guy was some kind of special."
Favorite baseball moment. "October 9, 2005. My Astros were locked in a playoff battle against the Braves. The game went into extra innings. Our second child was just five months old, and he slept in my arms as I paced back and forth. The Astros' Chris Burke hit a series-winning home run in the bottom of the eighteenth inning. I screamed 'He did it!' Man, did my son wake up."
How baseball can make you a better lawyer. "Baseball, like the law, requires patience and attention to detail. Lawyers are good at that, which may explain why so many lawyers are drawn to the game. Plus, baseball and lawyers have such a rich history together. The very first commissioner of the sport, the man who pulled baseball out of the ditch after the 1919 Black Sox Scandal, was a former federal judge, Kenesaw Mountain Landis."
Here's the latest episode of Josh and Ashley's podcast, titled "Hot Dogs, Fried Chicken, Bologna and Our Conversation with Frank Monastero."
Jay Reeves is author of The Most Powerful Attorney in the World. He practiced law in North Carolina and South Carolina. Now he writes and speaks at CLEs, keynotes and in-firm presentations on lawyer professionalism and well-being. He runs Your Law Life LLC, a training and consulting company that helps lawyers add purpose, profits and peace of mind to their practices. Contact jay@yourlawlife.com or 919-619-2441.