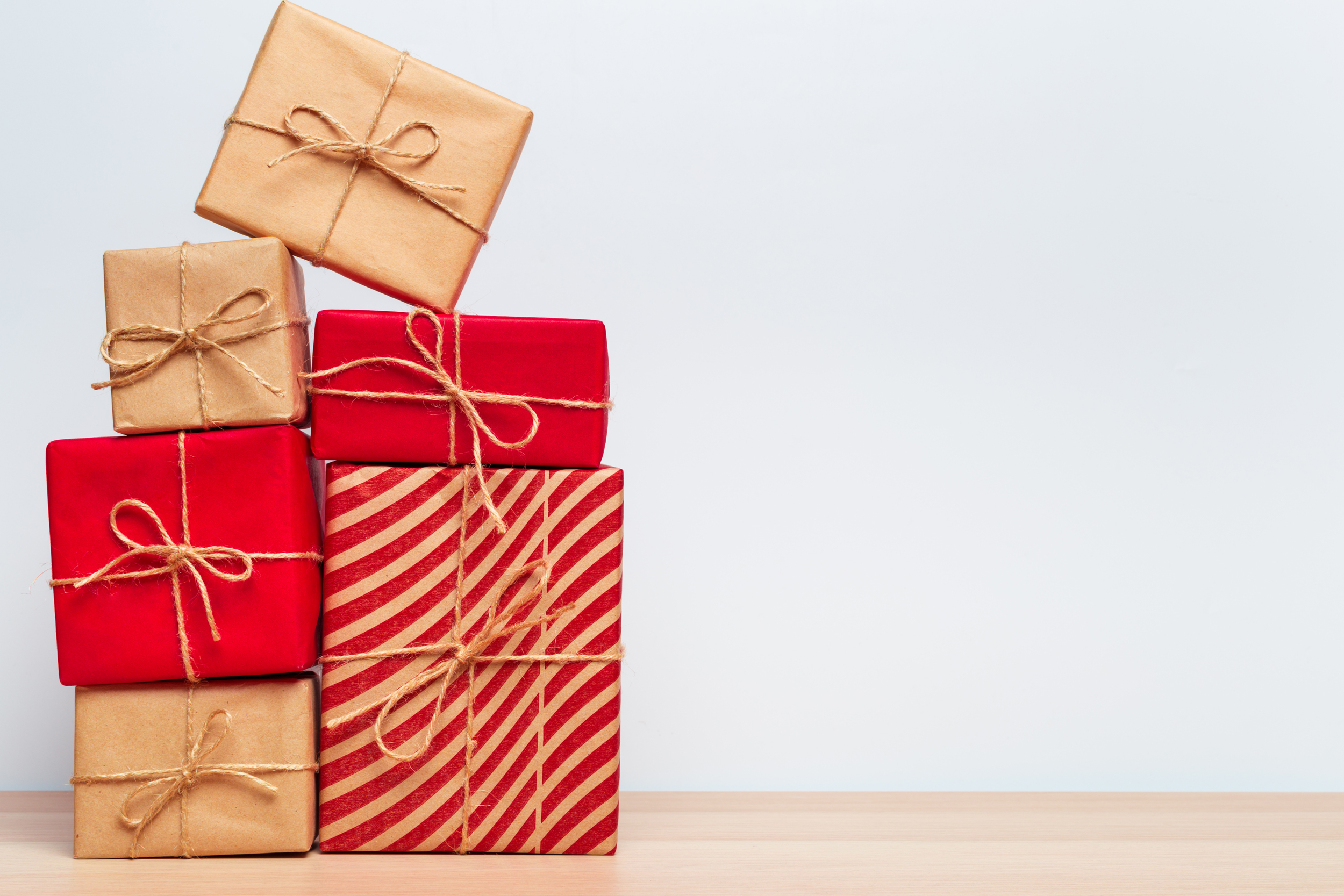 This year, are you asking Santa for a personalized ornament of your favorite lawyer – complete with a hook and ribbon to hang on your Christmas tree?
Or maybe you're wishing for a personalized Cameo video greeting from the actor who plays the bailiff on Judge Judy or the UPS delivery driver from the movie Legally Blonde?

Or perhaps visions of lawyer-themed socks – festooned with gavels, quill pens and scales of justice – are dancing in your head?
If so, you're in luck.
All three of those wonderful, wacky items are on this year's list of the ABA Journal's 2021 Top Gifts for Lawyers.
Below are 10 items from this list. Click here for the full list, and to view the ABA Journal's gift recommendations from prior years.
It's always Christmas when you're insured with Lawyers Mutual. Our email newsletter "Practice Reimagined" brings you valuable goodies to keep your practice thriving year-round.
8 Wonderful and Wacky Lawyer Christmas Gifts
"Law Suit" personalized coat hangers. "These hangers make a great gift for your favorite lawyer or recent law grad to hang suit coats on. They can help keep their emergency court attire unwrinkled in the car or at the office. The maple wood hanger can be laser-engraved with a personalized name." Price:$20 to $27
Ornamental Attorneys. What self-respecting JD wouldn't love a mini-me tree ornament of themselves? Price:$15 to $17
Notorious RBG necklace. "This necklace is reminiscent of the late U.S. Supreme Court Justice Ruth Bader Ginsburg's iconic dissent collar and is made of pearly white Preciosa Czech beads." Price $30+
Juris Sock-ter. "These comfy, justice-themed crew socks are sure to be a hit with the legal person in your life. They'll keep feet nice and toasty in cold weather and can show off a love for the job." Price:$10+


Portable ScanSnap scanner. "The Fujitsu iX100 scanner is a great option for lawyers who don't have a lot of space. It's battery-powered and scans documents wirelessly to PCs, Macs, Kindle Fires and iOS or Android devices." Price:$299
Portable battery. "For the lawyer or law student who works remotely the Anker PowerCore Fusion 5000 2-in-1 portable battery that is also a wall charger will definitely be a welcome gift. It can charge multiple devices when plugged into a wall, or act as a portable battery when they're away from any outlets." Price:$30
Classy computer tablet case. "Lenovo's ThinkPad X1 Carbon/Yoga Leather Sleeve is designed to protect your tablet while providing a sleek look. It's a great option with clean lines and a loop to hold a pen for note-taking or contract-signing." Price:$65
Barrister-style backpacks. "These bags can store gym and work essentials without adding extra bulk, and one includes a suspended compartment that can accommodate a laptop of up to 15 inches. Who could ask for anything more?" Price:$60 to $300
Source: ABA Journal
Have you checked out Lawyers Mutual Consulting & Services? Founded by Camille Stell, who also serves as president, LMCS is a subsidiary of Lawyers Mutual. Its mission is to help firms build a modern law practice. It does that by offering expert advice and assistance into law firm trends and best practices. Camille and LMCS helps lawyers and firms create strategic plans and succession plans. A popular speaker and writer, Camille loves to guide lawyers through succession planning and into Life after Law. Contact her today.