Top E-Methods for Collecting Client Fees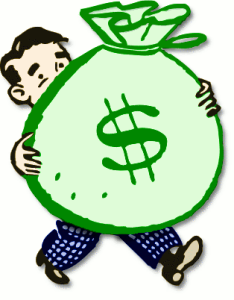 Two lively discussions on lawyer fees and billing were bubbling on law blogs recently:
The billable hour is proving quite durable despite widespread predictions of its imminent demise.
The market for eproducts to collect payments from clients is exploding.
The Billable Hour – It's Alive!
It seems that rumors of its death were highly exaggerated. The billable hour, that is.
Recent years have elicited solemn eulogies over the death of the billable hour. But like Count Dracula, Elvis and clam-diggers, the old boy just won't stay dead.
A recent survey by ALM Legal Intelligence, which owns the publications Corporate Counsel and Law Technology News, found that lawyers involved in corporate work still favor the traditional method of billing clients for time spent on their cases.
Alternative fee arrangements – based on metrics other than an hourly rate such as flat fees, blended fees, capped fees or outcome-based fees – are hot topics at lawyer CLEs but rarely used back at the office.
The study – "Speaking Different Languages: Alternative Fee Arrangements for Law Firms and Legal Departments" –  was limited to (a) lawyers in private practice who represent businesses and (b) those employed by companies as in-house counsel. So the results do not necessarily translate  to the bar at large.
Still, the findings were interesting, if only for the conclusion that both practice groups are more comfortable with old-shool hourly billing.
Only six percent of the private practice respondents used AFAs for the bulk of their legal work in 2011. Just 12 percent of in-house legal departments did so.
When they did use AFAs, their preference was as follows:
Flat fees
Blended rates
Capped fees
Advantages cited for AFAs: cost savings (68 percent), predictability (87 percent), attracting new clients and keeping older ones (91 percent).
As to the future, both in-house counsel and outside attorneys alike predicted that in the next few years AFA use will rise. Just like The Count. And Elvis is planning a comeback.
Stay tuned.
Swipes, Scans and Billing Plans
The following question was posted to the ABA's Solo, Small Firm and General Practice Section discussion board:
"My clients currently have to pay me with checks. I would like to accept electronic payments. What service do you use?"
Responses poured in. Among the suggestions (ranked in order of preference):
QuickBooks
PayPal
Square
LawPay
Electronic payments (ACH) through our bank
The Total Attorneys Payment Processing
PaySimple (www.paysimple.com)
And then there was the attorney who not only recommended LawPay but provided an ethics primer in the process.
"[LawPay] is an ethical choice. You can process transactions into a trust account or your operating account. Square cannot do that. Square will process chargebacks out of your trust account if you link it to that account. Square will also take its fees out of trust account amounts. All of those things violate ethics rules on handling trust funds vs. operating funds. LawPay never deducts fees from your trust account; takes everything from your operating account."
Now there's an attorney who knows the meaning of risk management.
In North Carolina, whatever fee billing/collection method you use, make sure it complies with the Rules of Professional Conduct. Start at Rule 1.5 and plow straight ahead until you hit Rule 1.15. Call an ethics counsel at the State Bar to make sure your product preference passes muster.
To nominate our blog for the ABA Journal annual list of the 100 best legal blogs visit: Blawg 100 Amici.
Ernest (Jay) Reeves Jr. is an attorney licensed in North Carolina and South Carolina. He has practiced in both states and was Legal Editor at Lawyers Weekly and Risk Manager at Lawyers Mutual. He writes the Risk Man column of practice pointers and risk management tips. Contact jay.reeves@ymail.com, phone 919-619-2441.