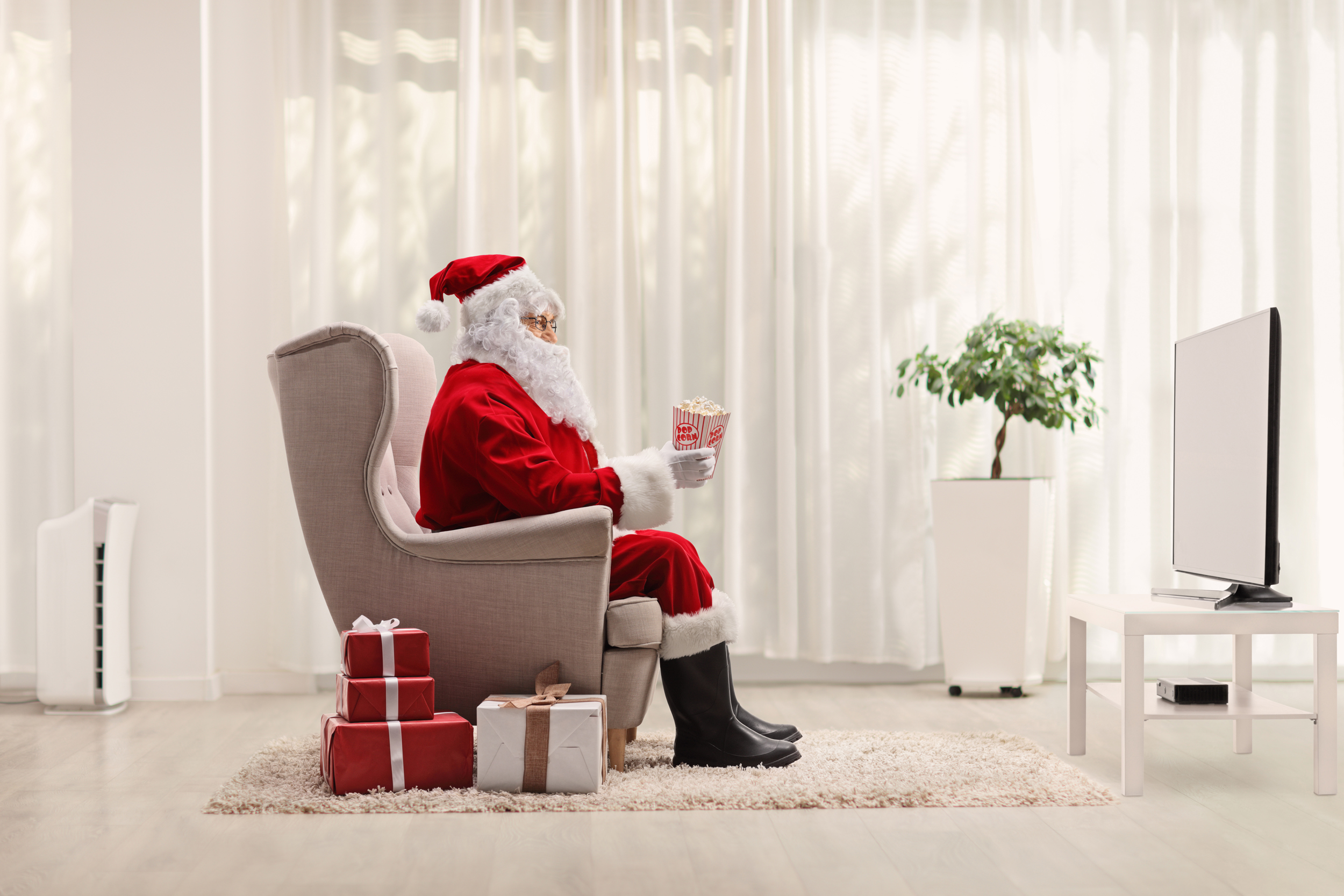 It just wouldn't be Christmas without the annual Lawyers Mutual Holiday Movie Countdown, in which we recap the 20 most popular yuletide films of all time as ranked by Rotten Tomatoes.
We know that for a whole year you've been anxiously awaiting answers to essential questions, such as:
Will Frank Capra, Jimmy Stewart, Donna Reed and company hold on to the top spot? Will Klaus break the top 10? And what the heck is Edward Scissorhands doing on this list?
Here, then, to guide you in your holiday binge-watching, is a list of the Top 20 Christmas Movies from Rotten Tomatoes.
It's always Christmas when you're insured with Lawyers Mutual. Our email newsletter "Practice Reimagined" brings you valuable goodies to keep your practice thriving year-round.
Better Watch Out (2016). "Carried by its charismatic young cast, Better Watch Out is an adorably sinister holiday horror film."
Jingle, Jangle: A Christmas Story (2020). "Decades after his apprentice betrays him, a once joyful toymaker finds new hope when his bright young granddaughter appears on his doorstep."
A Christmas Story (1983). "In the 1940s in the town of Hammond, 9-year-old Ralphie wants one thing for Christmas – a Red Ryder BB gun. Both warmly nostalgic and darkly humorous, A Christmas Story deserves its status as a holiday perennial."
Little Women (1994). "Thanks to a powerhouse lineup of talented actresses, Gillian Armstrong's take on Louisa May Alcott's Little Women proves that a timeless story can succeed no matter how many times it's told."
Edward Scissorhands (1990). "The first collaboration between Johnny Depp and Tim Burton is a magical modern fairy tale with gothic overtones and a sweet center."
Happiest Season (2020). "A jolly good time with heartfelt performances and more than enough holiday cheer, all you'll want for Christmas is Happiest Season."
Rudolph the Red-Nosed Reindeer (1964). "A yule-tide gem that bursts with eye-popping iconography, stop-motion animagic, a spirited soundtrack, and a heart-warming celebration of difference."
Klaus (2019). "Beautiful hand-drawn animation and a humorous, heartwarming narrative make Klaus an instant candidate for holiday classic status."
Arthur Christmas (2011)."A clever and earnest 3D, CGI-animated family comedy with surprising emotional strength."
Die Hard (1988). "It's Christmas time in LA, and there's an employee party in progress on the 30th floor of the Nakatomi Corporation. The many imitators (and sequels) have never come close to matching the taut thrills of the definitive holiday action classic."
Tangerine (2015). "A working girl tears through Tinseltown on Christmas Eve searching for the pimp who broke her heart. Tangerine shatters casting conventions, but it's an old-fashioned comedy at heart."
Carol (2015). "Shaped by Todd Haynes' deft direction and powered by a strong cast led by Cate Blanchett and Rooney Mara, Carol lives up to its groundbreaking source material."
Meet Me in St. Louis (1944). "A disarmingly sweet musical led by outstanding performances from Judy Garland and Margaret O'Brien."
Little Women (2019). "With a stellar cast and a smart, sensitive retelling of its classic source material, Greta Gerwig's Little Women proves some stories truly are timeless."
The Nightmare Before Christmas (1993). "A stunningly original and visually delightful work of stop-motion animation."
How the Grinch Stole Christmas (1967). "Chuck Jones' animated version of the classic Dr. Seuss book originally aired on television and hasn't lost a bit of its charm."
The Shop Around the Corner (1940). "Deftly directed by Ernst Lubitsch from a smart, funny script by Samson Raphaelson, it's a romantic comedy in the finest sense of the term."
Holiday Inn (1942). "With the combined might of Bing Crosby, Fred Astaire, and Irving Berlin working in its favor, it's a seasonal classic, not least because it introduced White Christmas to the world."
Miracle on 34th Street (1947). "Irrefutable proof that gentle sentimentalism can be the chief ingredient in a wonderful film."
It's a Wonderful Life (1946). "Director Frank Capra's bittersweet comedy/drama is the holiday classic to define all holiday classics."
What about you? What's your favorite Christmas movie?
Source: Rotten Tomatoes
Have you checked out Lawyers Mutual Consulting & Services? Founded by Camille Stell, who also serves as president, LMCS is a subsidiary of Lawyers Mutual. Its mission is to help firms build a modern law practice. It does that by offering expert advice and assistance into law firm trends and best practices. Camille and LMCS helps lawyers and firms create strategic plans and succession plans. A popular speaker and writer, Camille loves to guide lawyers through succession planning and into Life after Law. Contact her today.