Tis the season: 6 Great Gift Ideas for Lawyers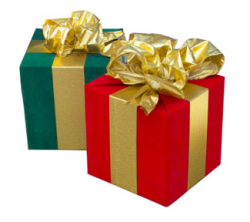 What are you getting the lawyer in your life this holiday season? Sure it's easy to go with a new coffee mug or gift card, but we've compiled a list of great gift ideas that no lawyer can object.
We hope this list helps you as you finish up (or in some cases—start) your Christmas shopping. Good luck and happy holidays!
Monisha Yowell is the Marketing Coordinator for Lawyers Mutual. Monisha connects Lawyers Mutual with our insureds and the legal community through the use of social media. You can reach Monisha at 800.662.8843 or monisha@lawyersmutualnc.com.