Tips on Legal Fees and Billing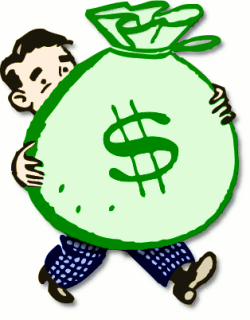 All lawyers like to get paid for their work, but few like talking with clients about fees.
One key to a successful practice is having a system for charging and collecting fees. A recommended start is to put all agreements in writing. Another first step – discuss fee with clients at the outset of the case.
Here are some additional fee and billing tips:
Rule 1.5 of the Rules of Professional Conduct. Rule 1.5 says a lawyer shall not enter into an agreement for, charge or collect an illegal or clearly excessive fee. Note that it is a violation simply to "enter into an agreement for" an improper fee. If you are unsure whether your fee agreement is in compliance, send a copy to an ethics counselor at the State Bar and get an opinion.
Factors for setting fees. Among the factors to be considered in determining whether a fee is excessive: time and labor required; novelty and difficulty of the questions involved; likelihood that acceptance of the case will preclude other employment; fee customarily charged in the locality for similar services; dollar value of the fee; time limitations; results obtained; nature and length of the professional relationship with the client; experience, reputation and ability of the lawyer; whether the fee is fixed or contingent.
Put it in writing. Misunderstandings over legal fees lead to malpractice claims. The best time to clarify financial issues is at the outset of representation. Use written fee contracts or retainer agreements in all cases. Call Lawyers Mutual for sample agreements and fee letters.
Specifics to cover in your agreement. List the expenses the client must repay, such as filing fees, transcripts, photocopies, mileage and postage. State whether your fee in a contingent case if based upon the gross or net recovery. Explain when bills will be sent and payments are due. Make sure the client understands what fees are refundable and how to go about requesting a refund.
Get paid in advance. Getting money up front is the surest way to avoid collection and billing issues down the road.
Beware fee splitting. A division of fee between lawyers who are not in the same firm may be made only if the division is in proportion to the services performed by each lawyer or, by written agreement with the client, each lawyer assumes joint responsibility for the representation. Rule 1.5(e). The client must agree to the participation of all lawyers, and the total fee must be reasonable. Case law holds that an attorney might be liable for constructive fraud by entering into a fee splitting arrangement without the client's knowledge or consent.
Beware of suing clients for fees. Suing a client to collect an unpaid fee almost always leads to a counterclaim alleging malpractice. Bill regularly and send follow-up letters. Don't let fee arrearages accumulate. Review the Fair Debt Collection Practices Act to make sure your conduct and correspondence are in compliance. Talk with your client face to face about unpaid bills. Before suing, have another attorney review the file. Did you live up to your end of the bargain? Did you do a good job? Get another lawyer to bring the collection suit. Chances are good that clients who do not pay their fees will also lack funds or property for collection purposes if a judgment is obtained against them.
Fee arbitration. Up to 80 percent of fee suits are settled in arbitration. Investigate your district bar's fee arbitration program. Get a copy of the arbitration procedures. Rule 1.5(f) says: "Any lawyer having a dispute with a client regarding a fee for legal services must (1) make reasonable efforts to advise his or her client of the existence of the North Carolina State Bar's program for nonbinding arbitration at least 30 days prior to initiating legal proceedings to collect the dispute fee; and (2) participate in good faith in nonbinding arbitration of the fee dispute if such is subject to the jurisdiction of any duly constituted fee arbitration committee of the North Carolina State Bar or any of its constituent district bars if the client submits a proper request for fee arbitration."
Communicate. Talk candidly with new clients about fees. Explain what you charge and how you expect to be paid. Most problems can be avoided or solved simply by sitting down and talking. Watch out for clients who say "money is not important" or "it's the principle of the case, not the money, that matters."
Educate your clients. Consider preparing a simple brochure that outlines your charges and billing procedures. Explain the difference between fees and costs. Define the term "retainer." Post this information on your website.
Be fair. The rules of professional conduct require you to be fair to clients when setting fees – whether that fee is a dollar or a million dollars. But you should also be fair to yourself. Don't undersell your services. When a case becomes a financial loser for you, your enthusiasm wanes and mistakes happen. Charge an adequate fee. If you're unsure what to charge, consult a seasoned attorney. Keep time logs in all cases. This will give you a clearer idea of how much time you are spending on each matter. Studies show that lawyers who keep time records make more money and avoid claims.
Ernest (Jay) Reeves Jr. is an attorney licensed in North Carolina and South Carolina. He has practiced in both states and was Legal Editor at Lawyers Weekly and Risk Manager at Lawyers Mutual. He writes the Risk Man column of practice pointers and risk management tips. Contact jay.reeves@ymail.com or phone 919-619-2441.