Tips on Closing Case Files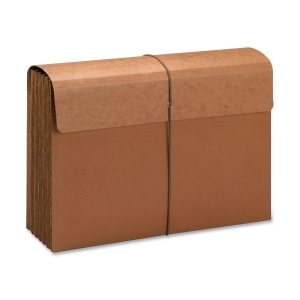 There are few sounds ever heard in the law office that are sweeter than the sound of a closed file – after the case has been successfully concluded, of course.
But thought should be given as to the procedure to be followed when files are closed. The policy should be in writing, and it should be a part of your office manual, if you have one. Creation of the policy should be a collaborative effort among everyone who will have any responsibility in implementing it.
Once the policy is completed, it should be explained to the entire office.
Following are some additional tips:
Develop a "file closing checklist." Contact Lawyers Mutual for sample forms and assistance in this regard.
Files should be closed only after the final action has been completed in the case and the final bill has been paid in full.
A closing file memo is a great idea. This will provide a quick summary of your involvement in the case. It creates a permanent record of your representation. The briefer the better. This information might well be captured sufficiently on your file label.
Confirm in writing any oral communications and instructions from clients regarding file closings.
Never forget that you do not own the file. The client does. This is true even after the case is closed.
If you want to make a copy of the file, you must bear the copying cost.
Use a "Closed File" stamp, color-coding system or some other method for indicating closed matters.
Enter the closed matter in your office docket system. Tickle the matter for review, perhaps in 90 days or six months. Make sure there are no loose strings. Obviously, if future work is to be done, the deadlines for such should be tickled.
Establish a calendar for file destruction. Mark this date on the folder.
Make sure the file closing date is reflected in the client/adverse party index for purposes of conflicts of interest.
Always be mindful of the duty of client confidentiality. This duty continues after files are closed. It applies to present and former clients.
Strip the file of unnecessary or duplicate paperwork. Pruning copies, tabs, paper clips, binders and the like can reduce the file by 10-30 percent.
Ninety-five percent of all references to closed matters will occur within a year of the closing date. For this reason, some commentators suggest placing files in an "closed/interim" status after the final activity for a period of time.
Consider converting hard copies of documents to electronic format to save space and money.
Develop a document retrieval for saving briefs, pleadings, research and other information that might be useful in future cases. Set up in-house brief banks and form books.
Keep an index of all closed files. Indicate whether the file is located on-site or in an outside facility. Maintain records of all outside storage facilities.
Refund all fees that have not been earned as well as advanced costs that have not been spent.
Ernest (Jay) Reeves Jr. is an attorney licensed in North Carolina and South Carolina. He has practiced in both states and was Legal Editor at Lawyers Weekly and Risk Manager at Lawyers Mutual. He writes the Risk Man column of practice pointers and risk management tips. Contact jay.reeves@ymail.com, phone 919-619-2441.