Tips For Sharing Office Space With Other Lawyers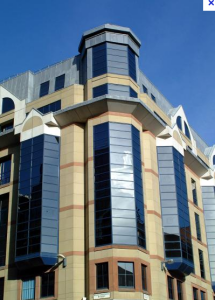 In this era of virtual offices, business centers and executive suites, there are many good reasons to share physical space with colleagues.
The economic benefits of sharing rent, equipment and other expenses are obvious. Just as important are the opportunities for camaraderie, client referrals and social bonding. And it is always easy to find a sympathetic ear or a bit of sage advice in a building full of lawyers.
Just be careful not to share liability as well. Attorneys working in the same office might be perceived by clients and the public as practicing together. There is also a greater danger that conflicts of interest arise or that confidential information is inadvertently disclosed.
Following are some tips:
* Call it like it is. Rule 7.5(e) of the Rules of Professional Conduct: "Lawyers may state or imply that they practice in a partnership or other professional organization only when that is the fact." Comment [4] to that rule says, "With regard to paragraph (e), lawyers sharing office facilities, but who are not in fact associated with each other in a law firm, may not denominate themselves as, for example, 'Smith and Jones,' for that title suggests that they are practicing law together in a firm."
* Use separate shingles and name plates. The same goes for letterhead, business cards, websites, invoices, Facebook pages and other marketing and professional materials.
* Select suite mates with care. Just as you would not share a residence with someone you did not know or trust, you shouldn't set up professional shop without thoroughly vetting your new neighbors. Your reputation and livelihood depend on it.
* Use a separate telephone line. Courts in other states have determined that a de facto partnership exists where a single receptionist for sole practitioners answers incoming calls, "Law Offices of A, B and C."
* Communicate with clients. Explain your practice situation to your clients. Make sure they understand that even though other lawyers practice in your suite, you are not affiliated with them. Consider adding a clause to your retainer agreement or representation letter to that effect.
* Avoid conflicts of interest. Do not represent a client where the opposing party is represented by your office mate.
* Refer cases with care. This is especially true if you send the client across the hall. Make sure the client understands you are not sharing fees and/or responsibility. Offer the client a number of possible lawyers to choose from.
* Keep information confidential. Keep client files in private, not public space, and under lock and key. Use discretion when discussing case matters in the lobby, break room or public areas. Make sure your phone conversations cannot be overheard. How is trash removed from your office? Do you take precautions to protect sensitive information?
* Do not use "Of Counsel" designation to refer to a lawyer who is merely sharing space. Likewise, if a partnership dissolves but the individual lawyers remain in the same space, make sure all outward appearances make it clear that the practices are no longer affiliated.
* Make sure your office mates carry professional liability insurance coverage. You don't want to be the only one covered. Look at each other's declaration pages. Make sure you properly disclose the nature of your practice to your carrier.
Do you have any tips for sharing office space? Leave them in the comments section below!
To nominate our blog for the ABA Journal annual list of the 100 best legal blogs visit: Blawg 100 Amici.