Three Best Practices for Legal Tech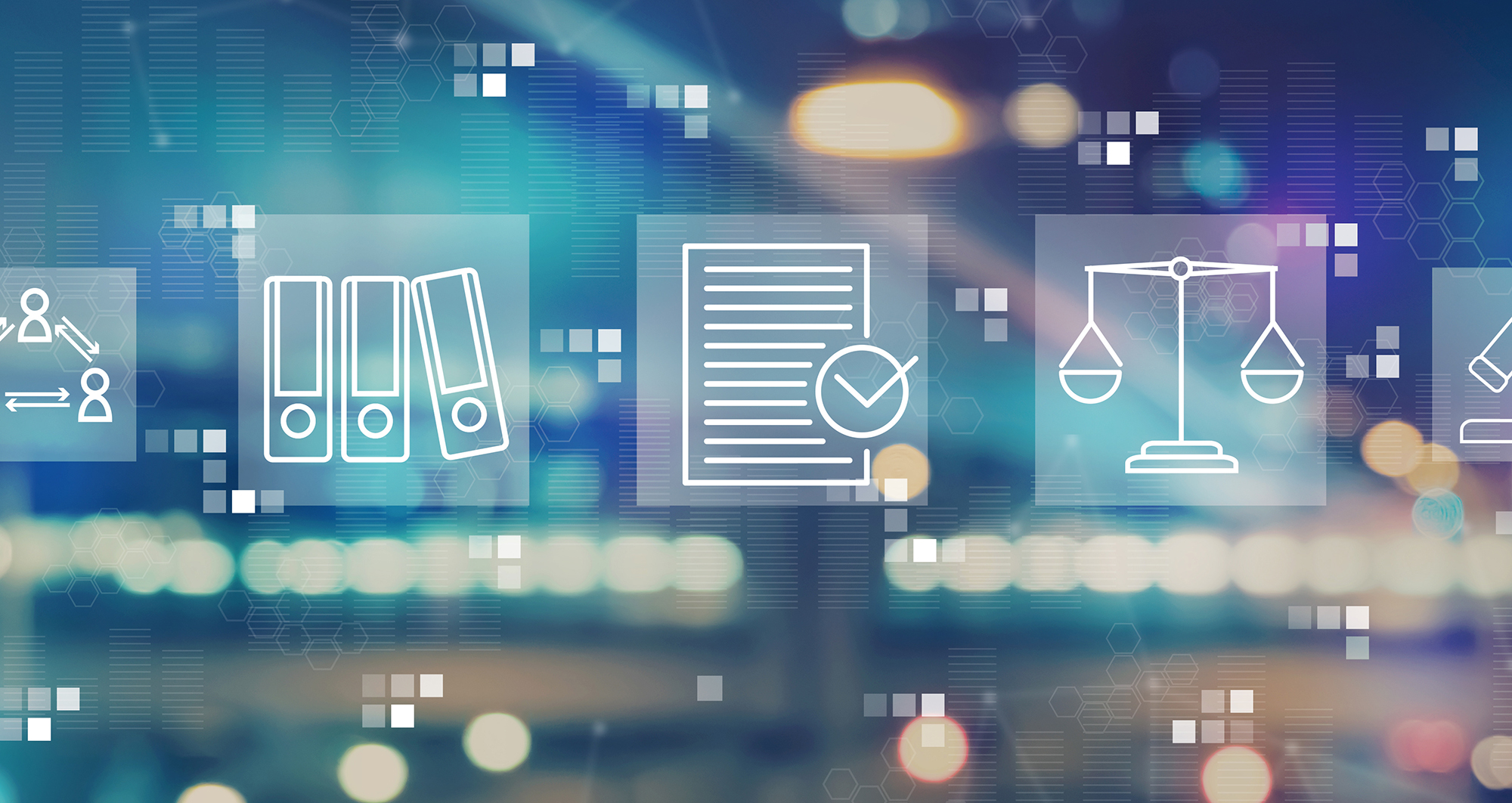 One lesson the pandemic made painfully clear is the importance of being an early adapter.
Firms that were prepared to deal with the overnight demand for video conferencing did fine, while those blindsided by the technological, logistical and security challenges of working remotely suffered.
The trick, then, is to peer ahead and see what tech challenges are looming on the horizon.
"Most law firms prefer to tread cautiously," writes tech expert Heather Thomas in this blogpost for Legal Reader. "The key is finding simple ways to keep up with trends and use technology without creating unnecessary dependencies or unforeseen issues."
Below, Thomas outlines three best practices – verifying compliance, filling gaps, and outsourcing to legal vendors – for law firms that want to think and act strategically.
A smart strategic move is maintaining your professional liability coverage with Lawyers Mutual. Our Byte of Prevention blog brings you news, tips, tech trends and more. Our Client Services Department is available to help you work through challenges, whether it's building teamwork or improving your bottom line. Stay ahead of the curve by being insured with Lawyers Mutual. We're here to keep you safe and successful.
3 Best Practices for Future Tech Adoption
"These strategies, when combined with general knowledge of and adherence to current digital security and privacy laws temper the risks of adoption while allowing law firms to keep an eye on trends," writes Thomas on Legal Reader."They're ways to improve and innovate without being overwhelmed by everything in the market."
Here are excerpts from Thomas' blogpost:
Verifying data security and compliance. "When looking into new technology, systems, or processes, firms should partner with their general counsel and IT teams to ensure any new applications are compliant and secure. Data security laws apply to any of the people who use a firm's services wherever they use those services, including the website. Any business operating with an online presence needs to look to major governing bodies and see what regulations are in place regarding data security and consumer information."
Augmenting processes. "One way to be strategic is to find ways to incorporate new tools into an existing process, augmenting what can be done instead of recreating the entire process. This approach sounds easy enough but requires an explorative mindset and an eye for detail. For example, a somewhat mundane task of sending a recurring email update to a team or client could be automatically generated and scheduled for distribution, rather than relying on a person to manually draft the message and click send each time. Data connections between systems remove the need for a person to perform repetitive data entries, which saves time and resources to dedicate toward client-related tasks."
Outsourcing to vendors. "The third way to incorporate tech trends intelligently is by selectively outsourcing. The focus of a law firm is providing timely support and services to a client. Other companies have the ability to specialize and experiment without involving a large number of a law firm's internal resources…. For example, e-filing through a vendor is a way to get faster connections to court filing systems without weighing down internal teams. To better interface with certain court filing systems, technologically proficient e-filing service providers establish API connections to directly link data from internal databases to the filing system at select courts. This integration allows law firms to submit and return a high volume of filings with a great deal of accuracy — as fast as the court will allow. Legal firms that file with proficient e-filing providers don't need to invest time in learning how to connect to a court system or deal with other portal hassles related to e-filing. This allows legal professionals to test the waters and see the efficacy of tech in action – all while getting their cases moved forward faster. By selectively outsourcing, a legal firm can gain ground and use new technologies without spending valuable time on testing and implementation."
Source: Legal Reader
Jay Reeves is author of The Most Powerful Attorney in the World. He practiced law in North Carolina and South Carolina. Now he writes and speaks at CLEs, keynotes and in-firm presentations on lawyer professionalism and well-being. He runs Your Law Life LLC, which offers confidential, one-on-one consultations to sharpen your firm's mission and design an excellent Law Life. Contact jay@yourlawlife.com or 919-619-2441.