The State Bar Grievance Process: How Grievances Are Received and Investigated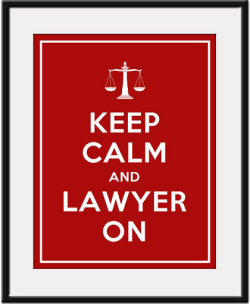 Chances are you don't leap from your bed in the morning itching to read up on the State Bar grievance procedure.
Such behavior might in itself be grounds for discipline – or at least a mental competency review.
But statistics show that every lawyer who practices long enough will be on the receiving end of a dreaded letter sent by certified mail from State Bar headquarters. Many of these complaints will be summarily dismissed as frivolous.
Others, however, will be resolved in the lawyer's favor because the lawyer understood the grievance rules and responded in a timely and appropriate manner.
Here, then, is an overview of the Disciplinary Process:
It Starts at the State Bar
The State Bar is a mandatory, unified bar – meaning all lawyers must pay dues to belong to it. The State Bar enforces the Rules of Professional Conduct.
All attorneys who are licensed to practice in North Carolina are subject to the State Bar's disciplinary rules. Misconduct by a licensed attorney committed outside of North Carolina might also fall with the jurisdiction of the Bar.
Filing a Grievance
Complaints alleging misconduct against an attorney are called grievances. Anybody can file a grievance with the State Bar. Most grievances are filed by clients, other attorneys, opposing parties, or judges.
The State Bar can investigate potential misconduct uncovered through a trust account audit conducted by its staff of auditors. It can even pursue alleged misconduct that it learns about through the media or other source.
Usually, the complainant completes a written form that summarizes the grievance against the attorney. Pertinent documents or supporting evidence may be attached. In most cases, the complainant's identity is disclosed. But if the complainant is a judge or another attorney, disclosure is not required.
Grievances must be filed within six years of the alleged offense. However, grievances alleging "fraud by an attorney the discovery of which has been prevented by concealment on the part of the defendant-attorney must be filed within six years from the accrual of the offense or one year after discovery of the offense, whichever is later." Section .0111(e) of the State Bar Rules.
Investigation Phase
Grievances are reviewed first by the Grievance Committee. This is comprised mostly of members of the Bar Council (who themselves are elected by the constituent judicial districts), in addition to a few non-attorneys.
a) If the grievance on its face fails to state a violation of the Rules of Professional Conduct, it will typically be dismissed without further investigation or action. In such cases, the lawyer is not notified and generally is unaware that a grievance has even been filed.
b) If the grievance on its face states a violation of the Rules, the lawyer is sent a formal Letter of Notice, along with a summary of the alleged misconduct, known as the "substance of grievance." The respondent must reply to the Letter of Notice within 15 days. Extensions of time to respond are usually granted upon request.
c) Some local district bars have their own grievance committees. These committees work in cooperation with the State Bar in investigating some of the grievances filed against lawyers practicing in their districts. Local committees have no authority to issue discipline or dismiss grievances. They can, however, issue a report and recommendation to the State Bar Grievance Committee for consideration.
d) Once a grievance is received, the matter is referred to a disciplinary attorney in the Office of Counsel. If a Letter of Notice is issued, the Bar counsel will review the lawyer's response and might request additional information. Witnesses may be interviewed.
e) If the grievance is not dismissed clean and outright, it can be dismissed at the Grievance Committee level by way of an accompanying Letter of Caution or Letter of Warning. These do not constitute formal discipline and are not made public.
f) If the Grievance Committee finds probable cause that a Rule has been violated, it can issue discipline by way of an admonition, reprimand or censure. Reprimands and Censures are public. Admonitions are private.
g) If the Grievance Committee determines that material issues of fact must be decided in a trial before the grievance can be concluded, or if it deems a suspension or disbarment is indicated, the matter is referred to the Disciplinary Hearing Commission.
h) The Disciplinary Hearing Commission has the power to suspend or disbar attorneys. It usually hears cases involving dishonesty, theft, misappropriation, or gross neglect of professional duty.
For more information, follow us on: Twitter, Facebook, & LinkedIn.
Jay Reeves is an attorney licensed in North Carolina and South Carolina. He has practiced in both states and was Legal Editor at Lawyers Weekly and Risk Manager at Lawyers Mutual. He writes the Risk Man column of practice pointers and risk management tips. Contact jay.reeves@ymail.com or phone 919-619-2441.