The Dangers of Posting A Happy Photo on Facebook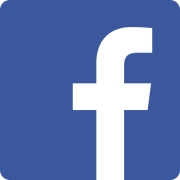 Much has been written – including by yours truly – about the marvelous marketing possibilities of social media.
But using Facebook, Twitter and LinkedIn can be risky as well.
A case in point: a New York attorney was dragged into court on a sanctions motion after he posted a photo of himself and his client on Facebook. The picture was taken after a mediation session in a False Claims Act lawsuit filed in federal court in Florida. It contained the caption: "Pic After Making $43 Million Dollar Demand at Mediation."
In the picture, the attorney sported a wide grin.
Opposing counsel was anything but amused. He filed a motion for sanctions, claiming the post was a "knowing and willful violation" of Florida confidentiality rules barring disclosure of mediation communications, according to Professional Liability Matters.
The Facebook photo got no love – much less a "like" – from the federal judge asked to issue sanctions. But she ended up dismissing the motion without punishment – presumably in part because the attorney had removed the posting after three months online. And he admitted regret for posting it.
"The picture, it was stupid thing to do," he told Law360.
Not that he went down quietly. He argued the other side failed to show how it had been hurt by the photo, pointing out that the post did not include names and did not identify the litigation.
"[N]obody knows what [the post] is pertaining to," he told Law360.
4 Important State Bar Technology Ethics Opinion
Is technology leaving ethics in the dust? Change happens so rapidly that ethics rules have difficulty keeping pace.
Smart lawyers will read and follow Rule 7.1 (Communications Concerning a Lawyer's Services), Rule 7.2 (Advertising) and Rule 7.3 (Direct Contact with Potential Clients). They will also call the State Bar if they have a question – preferably before they click "post" on Facebook.
Jay Reeves a/k/a The Risk Man is an attorney licensed in North Carolina and South Carolina. Formerly he was Legal Editor at Lawyers Weekly and Risk Manager at Lawyers Mutual. He has never even made a $43 million mediation demand, much less posted it on Facebook. Contact jay.reeves@ymail.com, phone 919-619-2441.
For more information: