The Beautiful Messiness of Democracy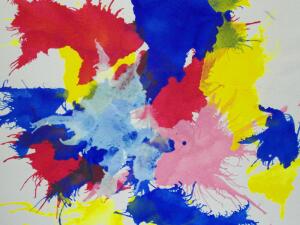 After a contentious election that exposed the sharp divisions between us, it helps to remember that from its earliest days our democracy has been a sprawling and squalling experiment.
Democracy is more bloody than either aristocracy or monarchy, said founding father John Adams.
President Obama – on the night of his 2012 re-election said, "Democracy, in a nation of 300 million people can be noisy and messy and complicated."
And even more recently, journalist Rick Hampson wrote: "Democracy today is the cast of a hit Broadway musical confronting the vice president-elect in the audience. It is the vice president-elect turning to his daughter and saying, 'That's the sound of democracy.' And it is an audience member complaining after the show that she didn't come to Hamilton to hear about politics."
It has ever been so.
Charlotte's Web and War
Back in 1943, with America at war and many of the world's democracies either conquered or teetering, the National War Board asked Charlotte's Web author E.B. White to pen a few words to boost spirits about our democratic way of life.
Here is his response:
"We received a letter from the Writers' War Board the other day asking for a statement on The Meaning of Democracy. It is presumably our duty to comply with such a request, and it is certainly our pleasure.
Surely the Board knows what democracy is. It is the line that forms on the right. It is the don't in don't shove. It is the hole in the stuffed shirt through which the sawdust slowly trickles, the dent
in the high hat.
Democracy is the recurrent suspicion that more than half of the people are right more than half of the time. It is the feeling of privacy in the voting booths, the feeling of communion in the libraries, the feeling of vitality everywhere.
Democracy is the letter to the editor. Democracy is the score at the beginning of the ninth. It is an idea which hasn't been disproved yet, a song the words of which have not gone bad. It's the mustard on the hot dog and the cream in the rationed coffee. Democracy is a request from a War Board, in the middle of the morning in the middle of a war, wanting to know what democracy is."
Sources:
Good Reads http://www.goodreads.com/quotes/tag/democracy