Telecommuting Option Helps Firms Attract Top Talent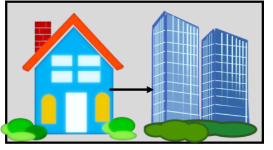 Even as the number of people who work from home is declining in other businesses, telecommuting remains popular in the law.
And all indications point to that trend continuing.
Consider these numbers from a 2013 American Bar Association survey:
79 percent of lawyers say they telecommute at least some of the time.
52 percent had "minimal in-person contact" with clients.
46 percent used web-based tools to interact with clients.
5 percent had virtual law offices.
"Forward‐thinking law firms are recognizing that lawyers don't have to be sitting at their bricks‐ and‐mortar facility to create exemplary work products," says legal marketer Kimberly Rice. "They can get more out of their attorney staff by allowing them more flexibility to balance family responsibilities."
When it comes to attracting and keeping top legal talent, there's no greater lure, according to this Robert Half Legal survey. A whopping 69 percent of law firms say flexible work hours or telecommuting is their best recruiting tool – more effective than free legal training and education (50 percent), on-site perks (33 percent) and higher compensation (14 percent).
In that same survey, 39 percent of respondents said the number of employees at their firm who work remotely increased in the past year, and 16 percent said their firm planned to redesign its office space to accommodate a more mobile workforce.
Water Cooler Connections
According to the latest Bureau of Labor Statistics Time Use Survey, the number of Americans working partly or solely from home dropped from 24 to 22 percent in 2016. The decline came as some of the country's biggest companies – including IBM, a pioneer of remote work as far back as the 1980s – told workers to return to their cubicles or find new jobs.
They're doing it not because remote workers are less productive – in fact, research shows just the opposite – but to encourage collaboration, creativity and water-cooler connections. The thinking is that when people work shoulder to shoulder, creative sparks are more likely to fly.
Law firms, on the other hand, are going the other way.
"Telecommuting is becoming more widespread within the legal industry as the technology continues to advance and allows for better productivity and results — at home or in the office," writes Ed Finkel in Legal Management. "Individuals can build their own virtual private networks that keep them connected safely with encryption and password protection. With video conferencing, the cloud, smartphones and mobile devices, legal professionals can stay connected fairly seamlessly."
Clients Want Results
Meanwhile, clients are looking for quality service at a fair price, says web and marketing consultant Larry Bodine. They could care less whether their attorney is sitting in a fancy office.
"What [clients] want from their law firms is efficiency and cost-effectiveness," he says here.
Even the most ardent advocates say telecommuting is not for everyone. Young attorneys and those in small firms need more in-office time. Legal assistants, support staff and IT personnel also need to be physically present.
And working from home full-time is still a rarity. The more common scenario is to give employees more flexibility in their work hours, or to let them telecommute part of the week.
What Works For You?
Here are some comments from LinkedIn members to a recent article on the benefits and risks of telecommuting:
"The ideal situation is allowing people to work at the office and at home and let them decide how best to deliver the results that you're counting on them to produce."
"Manage those who don't perform, give latitude and autonomy to those who do. Trust your performers."
"Commuting, distractions, office politics, etc. How does that contribute to productivity? I get more accomplished working remotely with the occasional visit to the office for meetings and such. As long as you meet deadlines and produce a quality product or service why does it matter where you sit?"
"Culture of the business, nature of the job duties, and strengths of the worker are all factors that decide whether it 'works' or does not. I'm five times more productive in my home office without the distractions of talking, loud co-workers, gossip, the noise of office machines and other disruptions."
What do you say? What are your thoughts on telecommuting?
Sources:
Jay Reeves practiced law in North Carolina and South Carolina. During the course of his 35- year career, he has been a solo practitioner, corporate lawyer, legal editor, Legal Aid staff attorney and insurance risk manager. Today he helps lawyers and firms succeed through marketing, work-life balance and reclaiming passion for what they do. He is available for consultations, retreats and presentations (www.yourlawlife.com). Contact jay@yourlawlife.com or 919-619-2441 to learn how Jay can help your practice.