Supreme Court Bootleg Video Goes Viral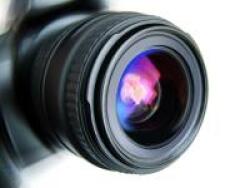 Our judiciary has always had an uneasy relationship with the press – especially when it comes to the issue of cameras in the courtroom.
Which is why the news that a secret video had been smuggled out of a recent session of the Supreme Court made such an Internet splash.
The Supreme Court, like most federal courts, bans all outside recording devices. But an activist group called 99rise broke that rule. One of their members slipped a recorder into the courtroom during the October 2013 oral arguments in McCutcheon v. FEC, a campaign financing case.
Federal officials are investigating the incident.
You can view a copy of the video – which while interesting because of its backstory is pretty boring nonetheless – here.
Contention Over Cameras in the Courtroom
Controversy over courtroom cameras is nothing new. Here is a brief history:
Electronic media coverage of criminal proceedings in federal courts has been expressly prohibited under Federal Rule of Criminal Procedure 53 since the rules were adopted in 1946. Rule 53 states: "[e]xcept as otherwise provided by a statute or these rules, the court must not permit the taking of photographs in the courtroom during judicial proceedings or the broadcasting of judicial proceedings from the courtroom."
In 1972 the national Judicial Conference adopted a ban against "broadcasting, televising, recording, or taking photographs in the courtroom and areas immediately adjacent thereto." The prohibition applied to both criminal and civil cases.
In October 1988, Chief Justice Rehnquist appointed the Ad Hoc Committee on Cameras in the Courtroom.
At its September 1990 session, the Judicial Conference adopted the Ad Hoc committee's report, which recommended a pilot program for electronic media coverage of civil proceedings in six district and two appellate courts. The new policy stated: "A judge may authorize broadcasting, televising, recording, or taking photographs in the courtroom and in adjacent areas during investitive, naturalization, or other ceremonial proceedings. A judge may authorize such activities in the courtroom or adjacent areas during other proceedings, or recesses between such other proceedings, only: (a) for the presentation of evidence; (b) for the perpetuation of the record of the proceedings; (c) for security purposes; (d) for other purposes of judicial administration; or (e) in accordance with pilot programs approved by the Judicial Conference of the United States."
The three-year pilot program began on July 1, 1991, in a handful of federal appellate and district courts across the country.
In March 1996, the Conference authorized each court of appeals to decide for itself whether to allow media coverage of appellate arguments. Subsequently, the Second and Ninth Circuit Courts of Appeals adopted rules allowing cameras inside.
At the same 1996 session, the Conference voted to strongly urge each circuit judicial council to adopt pursuant to 28 U.S.C. §332(d)(1) an order not to permit media coverage of proceedings in U.S. district courts.
In September 2010, the Conference authorized a three-year pilot project to evaluate the effect of cameras in district court courtrooms, video recordings of proceedings and publication of such video recordings. The pilot is limited to civil cases only. Proceedings may be recorded only with the approval of the presiding judge. Parties must consent to the recording of each proceeding in a case. Unless the presiding judge decides not to make the recordings publicly available, they will subsequently be posted on www.uscourts.gov, as well as on local participating court websites at the court's discretion.
Fourteen courts are participating in the pilot, which began June 18, 2011. The courts are: Middle District of Alabama; Northern District of California; Southern District of Florida; District of Guam; Northern District of Illinois; Southern District of Iowa; District of Kansas; District of Massachusetts; Eastern District of Missouri; District of Nebraska; Northern District of Ohio; Southern District of Ohio; Western District of Tennessee; and Western District of Washington.
Stay tuned.
Who knows? The next big hit on cable television just might be Roberts Knows Best or Simply Scalia or Breaking Bader Ginsburg.
Jay Reeves a/k/a The Risk Man is an attorney licensed in North Carolina and South Carolina. Formerly he was Legal Editor at Lawyers Weekly and Risk Manager at Lawyers Mutual. Contact jay@lawyersmutualnc.com, phone 919-619-2441.
Sources: