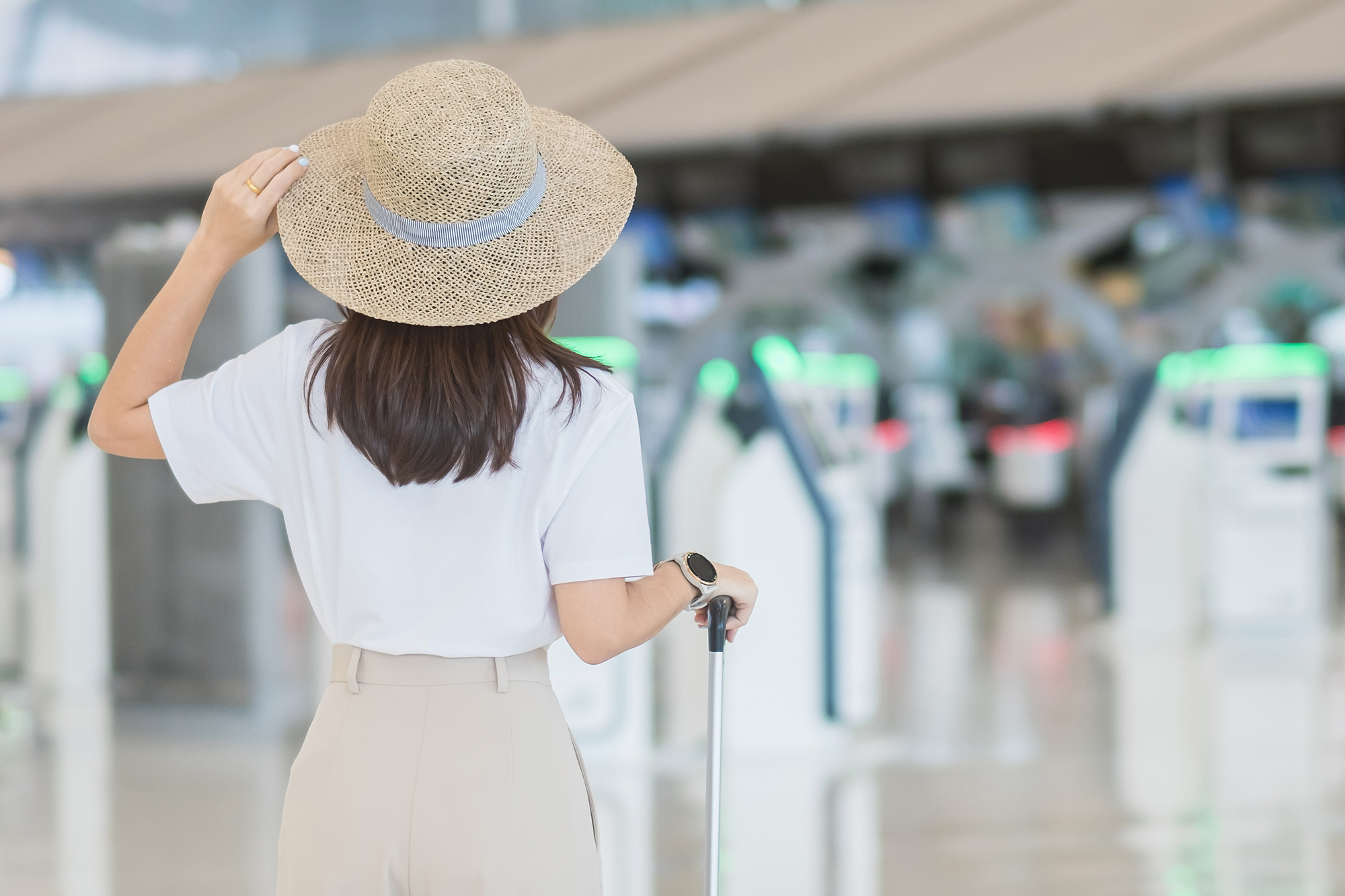 Inflation, flight cancellations, and lingering COVID concerns have created anxiety for summer travel.
But with a little planning and forethought, your vacation can be smooth sailing.
Below are some travel tips from AAA.
Why choose Lawyers Mutual for your financial protection? One reason is experience. Lawyers Mutual has been in business since 1977 and insures more than 8000 lawyers in North Carolina. We've been providing continuous protection from professional liability to NC lawyers longer than any other insurance company. Another reason is stability. The company's financial strength is absolute. Since 1999, Lawyers Mutual has paid dividends fourteen times, with more than $8 million dollars returned to policyholders since 2011. Want even more reasons? Visit our website, give us a call, or ask a colleague why Lawyers Mutual is the smart choice for liability coverage.
Tips from AAA – Air Travel
• For international flights, check with your airline for any required documents needed for your final destination.
• Consider the additional expenses associated with flight delays or cancellations that could extend your time in a particular location.
• Pack masks, hand sanitizer, disinfecting wipes (sanitizing hand wipes are a good alternative) and disposable gloves in your carry-on bag.
• For road trips, pack food, water, an emergency kit and a blanket in case you become stranded.
• Purchase travel insurance to protect your investment, choosing one that provides coverage for travel interruption and additional expenses associated with COVID-19.
• Notify credit card providers of your travel details (specify location and duration) to reduce the risk of cards being frozen due to unusual activity.
• Bring proof of vaccination. It's also a good idea to take a photo using your phone of your vaccination card and other important documents (like your passport) as a backup.
Cruises
• Cruise lines generally require all passengers to provide a negative COVID-19 test taken within 48 hours of embarkation regardless of vaccination status. The type of test required (PCR or Antigen) depends on the cruise line, age of the passenger and are at the passenger's expense. Testing for children varies by cruise line and embarkation port.
• Proof of a negative COVID-19 test is not required to disembark a cruise ship upon completion of a cruise in a U.S. homeport. Testing may be required if you are flying home to a country outside of the U.S. and may be at the passenger's expense.
• Mask protocols vary by cruise line but may be required at all times indoors except when actively eating and drinking. Masks are not required in your stateroom, on deck or while in a pool or hot tub. Cruise lines may not provide masks so make sure to bring a supply of your own.
• Masks are required in U.S. cruise terminals and when embarking and disembarking the ship at the start and end of the cruise.
Touring
• At least one month before departure, make an appointment for a PCR test that will meet the timeline set by your destination.
• Confirm that a return test is being arranged by your tour operator, or inquire where at your destination you can obtain one conveniently.
• Bring extra masks to wear throughout your trip where social distancing guidelines cannot be followed.
• In preparation for your trip, be aware that some restaurants/activities may be closed due to COVID-19 restrictions.
• Based on your destination, there may be reduced hours and/or masks may be required to enter some establishments (i.e. museums, public buildings).
Lodging
• Confirm your hotel's cancellation/change policies before booking so you are not surprised by unexpected penalties.
• Research what the hotel is doing to keep you safe. Most hotel websites publish their safety and cleaning protocols. Larger hotel brands have likely partnered with a third-party organization to authenticate and accredit their efforts to reduce the risk of transmission.
• Are masks provided and required for all guests and employees?
• Are EPA-registered disinfectants used in common areas and how frequently?
• Are alcohol-based hand sanitizers available throughout the hotel?
• Are signs regarding physical distancing and COVID-19 related policies posted in visible areas?
• Are guests and employees required to do a temperature screening?
• Ask about contactless services. Many hotels offer check-in/check-out and mobile keys (room key on your phone). You will need to download the hotel's app to access your keys and use contactless services.
• Inquire about housekeeping when you arrive. Most hotels now clean rooms based on a guest's personal preference.
• Check with the hotel regarding hours, availability and protocol for amenities like dining, workout facilities and the spa.
• Check with the hotel to see if they offer assistance with finding COVID-19 testing for the return trip to the U.S. (international hotels only).
Source: AAA Travel Know Before You Go Travel Tips
Lawyers Mutual is here for you at every stage of your law career: from your first day on the job to your last day before retirement. Our Byte of Prevention blog features industry news, tips and valuable links on everything from work-life balance to winding down your practice. Our email newsletter "Practice Reimagined" brings cutting-edge insights straight to your in-box. And our skilled team of underwriters, claims counsel and risk management professionals are by your side when you need us most. Lawyers helping lawyers. It's who we are, and it's what we've been doing since 1977.